2 YEAR GUARANTEE | Free Next Day Delivery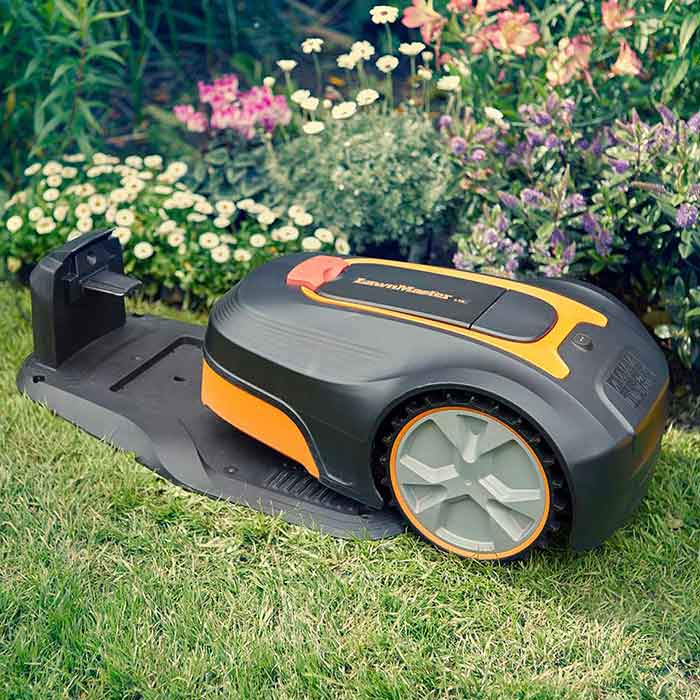 1. Autonomous charging
The mower will mow the lawn and return to the charging station when the battery is low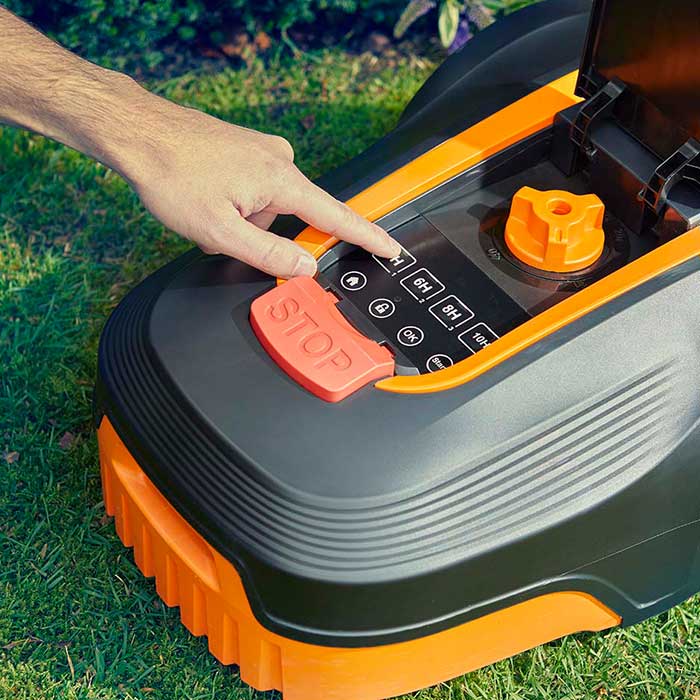 2. Easy to operate
Simple keypad to programme the mower to operate 4, 6, 8 or 10 hrs a day, performing perimeter cut mode, and sending the mower back to the charging station when needed. Follow our simple operating video on our Product Support page.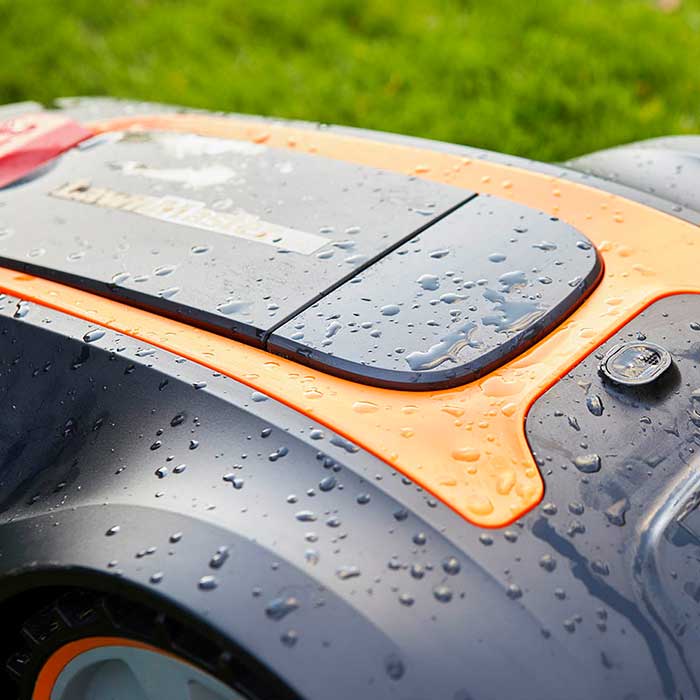 3. Rain sensor
Rain sensor detects wet weather and sends the mower back to the base station to wait for better weather. Avoiding any potential damage to the lawn.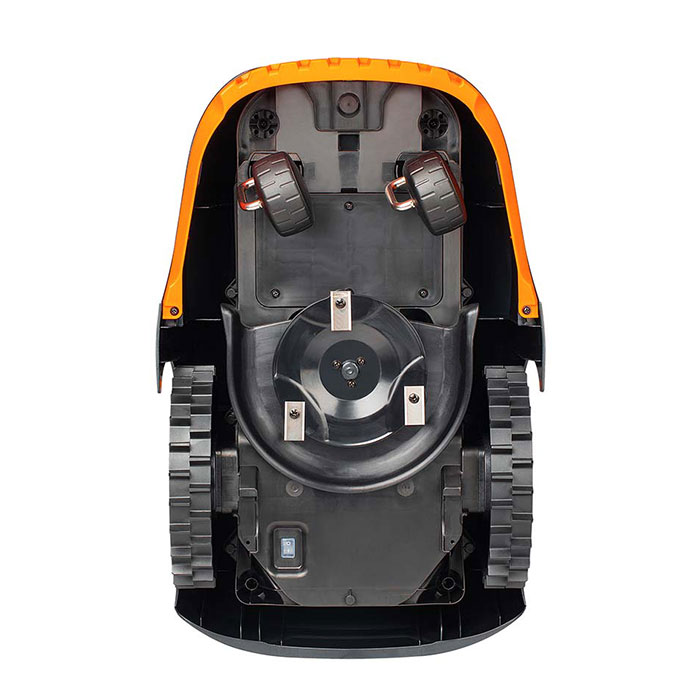 4. 3 pivoting blades
3 sharp blades precisely cut the tips off the grass, giving a neat finish to the lawn. The grass clippings are returned to the lawn acting as a natural fertiliser.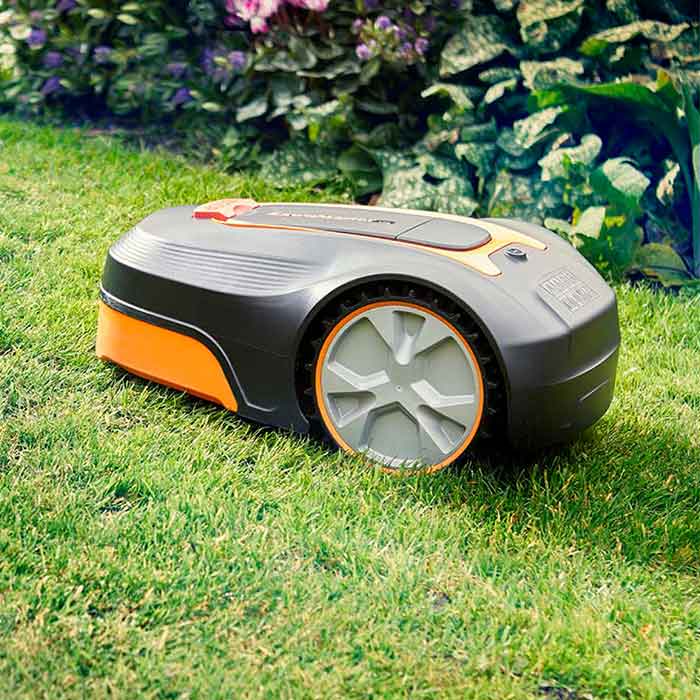 5. Sensor technology
Wheel sensors allow the mower to bump into and back away from fixed objects in the lawn such as furniture. Lift sensors stop the blades if the mower is lifted.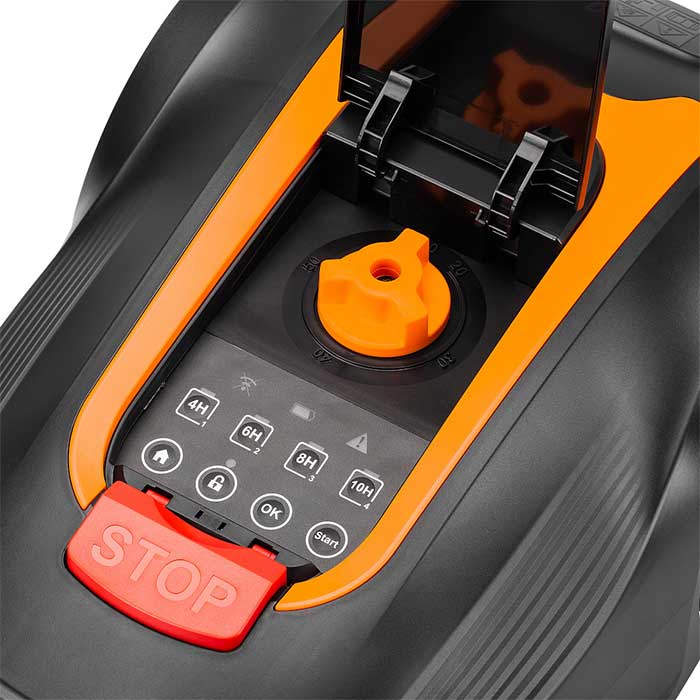 6. Security
PIN code protects the mower from use by unauthorised persons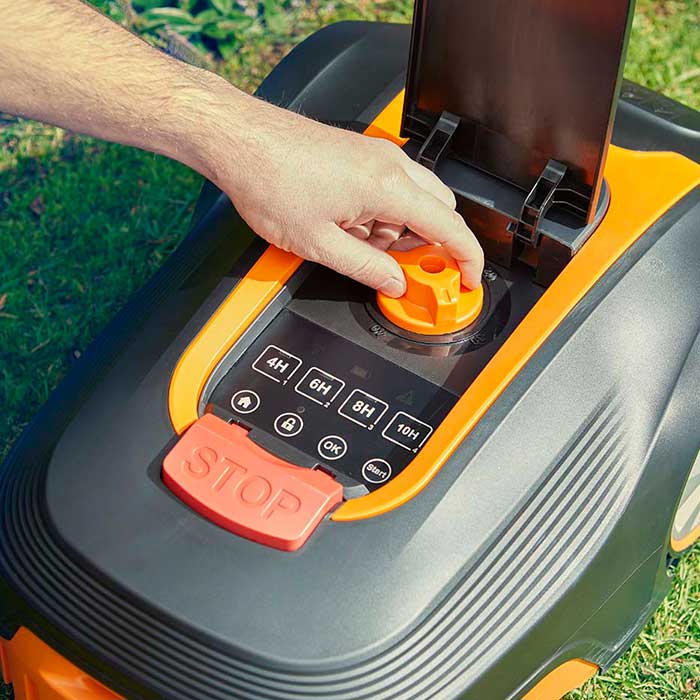 7. Adjustable cutting heights
Adjust the cutting height between 20 and 60mm for your preferred finish to the lawn
technical details
Model Number
L10PD
Power Supply
Battery
Cord Length
10m
Battery Voltage
20V MAX
Battery Capacity
2.0Ah
Cutting Width
18cm
Mulching
Yes
Cut Height Settings (mm)
20/30/40/50/60
Battery Charging Time
45 mins
Weight
8.1kg
Recommended Cutting Area
400m²
Cutting Duration
4, 6, 8 & 10 hours
Cutting Pattern
Random
IPX Rating
5
Rain Sensor
Yes
Perimeter Cut Mode
Yes
Slope
up to 35%
MX 24V Shared Battery System
No
Guarantee
2 Years
Shop Tools & Accessories
for this product
---