Takes care of lawns up to 400m2, giving you the freedom to relax or get other things done. The L10 independently mows for up to ten hours a day, leaving a neat finish with minimal effort. Can now be programmed to work every other day, for a smaller lawn. When the battery runs low, the mower returns to its docking station to recharge. The L10 cuts grass little and often in a random pattern, returning tiny clippings to the surface, naturally fertilising your grass and creating a lush looking, well-manicured lawn. 3 pivoting blades can be adjusted to cut the grass any height from 20mm to 60mm by turning a simple dial. For safety and security, the mower locks with a PIN code and 'bump and lift' sensors ensure that the blade stops if the mower is lifted or bumps into obstacles on the lawn. Safe to use on slopes of up to 35% and IPX5 rated, the L10 can be easily cleaned with a garden hose. Once installed, the L10 requires minimal interaction. Installation and programming is straightforward, with supporting quick start guide , and step-by-step video found on our Product Support page. Includes charging station, power supply, 150m boundary wire and 250 pegs.
*Recommended by The Independent - 9 Best Robot Lawnmowers that take the graft out of cutting the grass 2021*
2 YEAR GUARANTEE | Free Next Working Day Delivery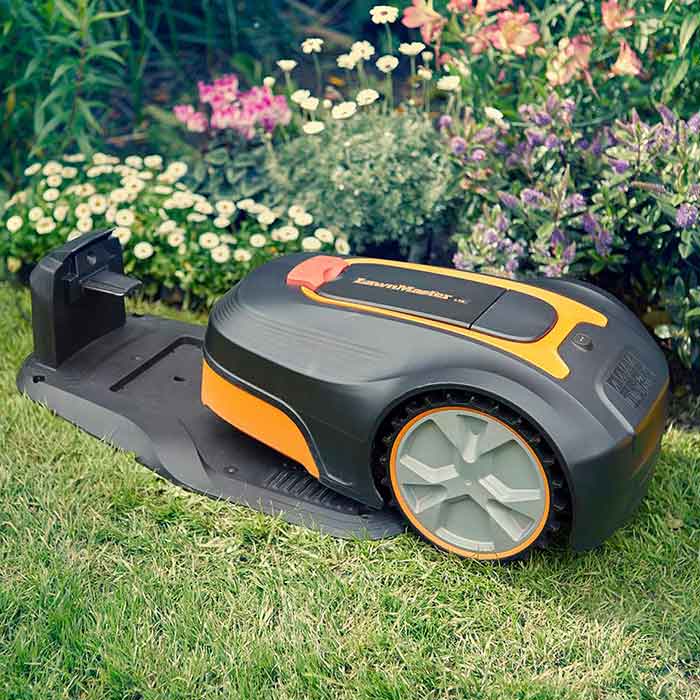 1. Autonomous charging
The mower will mow the lawn and return to the charging station when the battery is low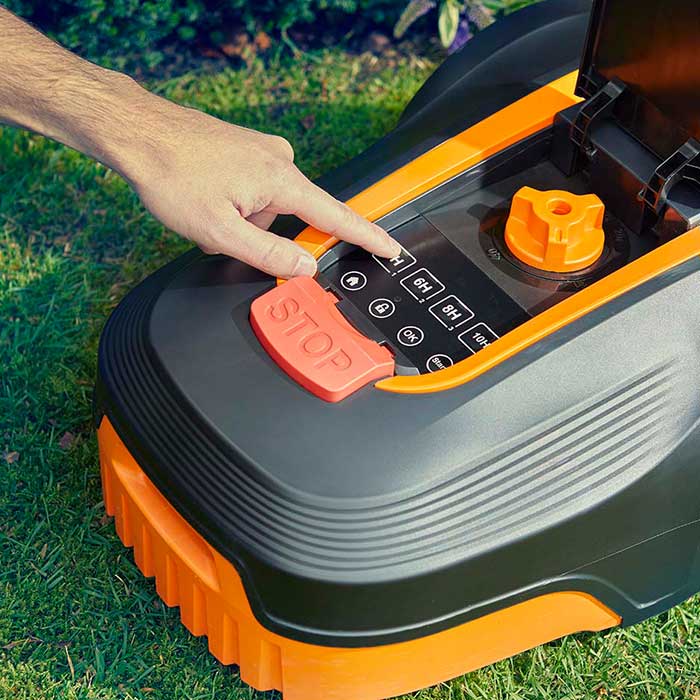 2. Easy to operate
Simple keypad to programme the mower to operate 4, 6, 8 or 10 hrs a day, mowing on alternate days, performing perimeter cut mode, and sending the mower back to the charging station when needed. Follow our simple operating video on our Product Support page.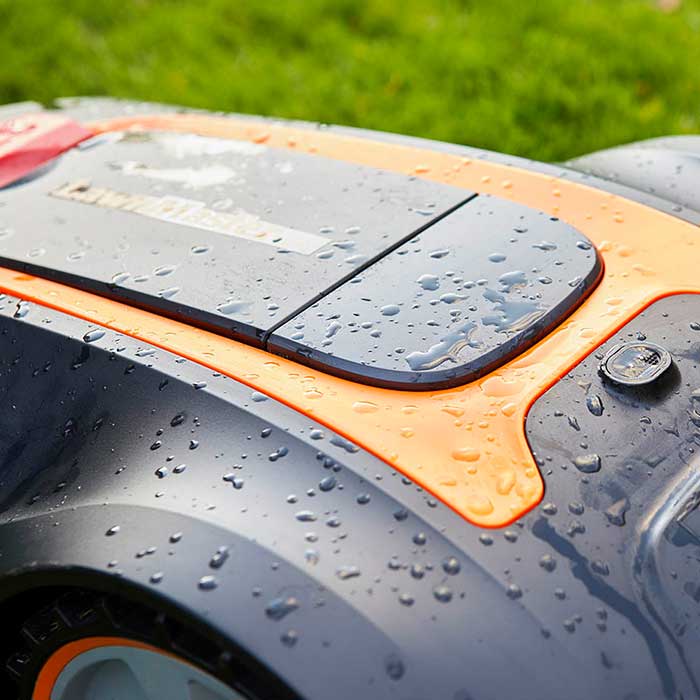 3. Rain sensor
Rain sensor detects wet weather and sends the mower back to the base station to wait for better weather. Avoiding any potential damage to the lawn.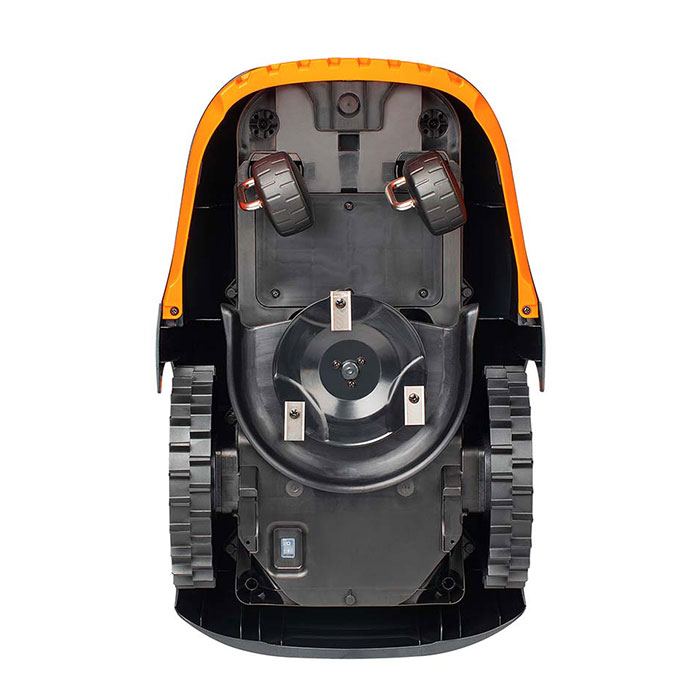 4. 3 pivoting blades
3 sharp blades precisely cut the tips off the grass, giving a neat finish to the lawn. The grass clippings are returned to the lawn acting as a natural fertiliser.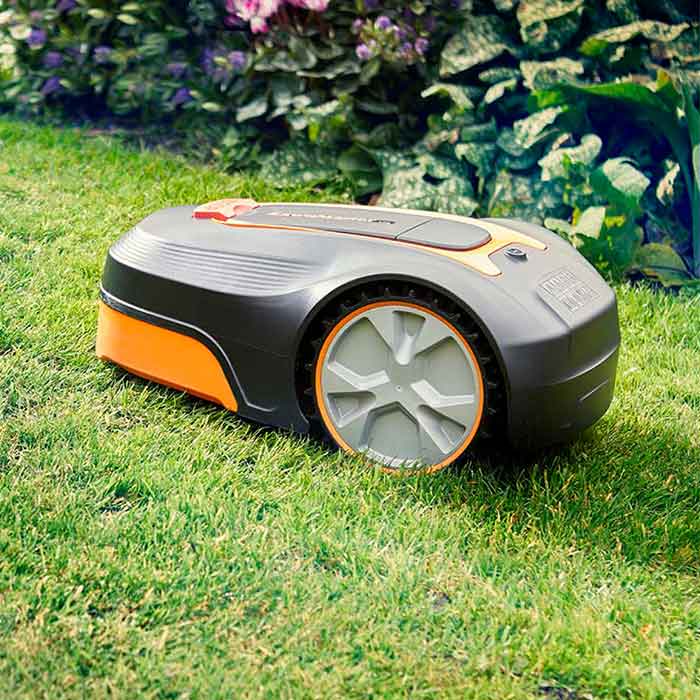 5. Sensor technology
Wheel sensors allow the mower to bump into and back away from fixed objects in the lawn such as furniture. Lift sensors stop the blades if the mower is lifted.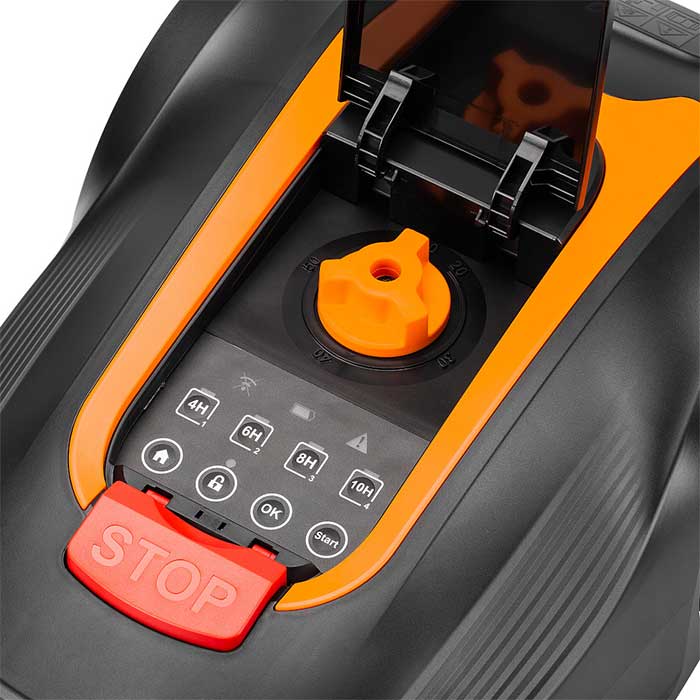 6. Security
PIN code protects the mower from use by unauthorised persons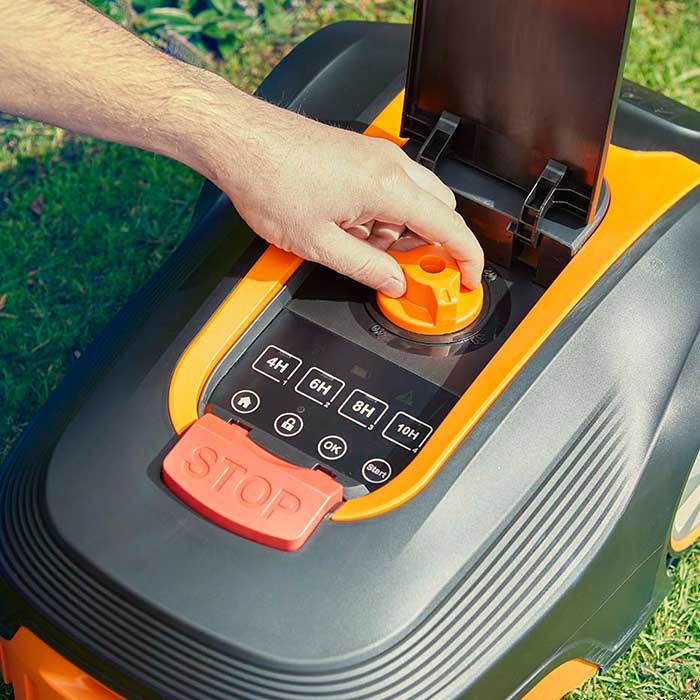 7. Adjustable cutting heights
Adjust the cutting height between 20 and 60mm for your preferred finish to the lawn
technical details
Model Number
L10-01
Power Supply
Battery
Cord Length
10m
Battery Voltage
20V MAX
Battery Capacity
2.0Ah
Cutting Width
18cm
Mulching
Yes
Cut Height Settings (mm)
20/30/40/50/60
Battery Charging Time
45 mins
Weight
8.1kg
Recommended Cutting Area
400m²
Cutting Duration
4, 6, 8 & 10 hours
Cutting Pattern
Random
IPX Rating
5
Rain Sensor
Yes
Perimeter Cut Mode
Yes
Slope
up to 35%
Guarantee
2 Years
Shop Tools & Accessories
for this product
---