1 Year Commercial Use Guarantee | Free Next Day Delivery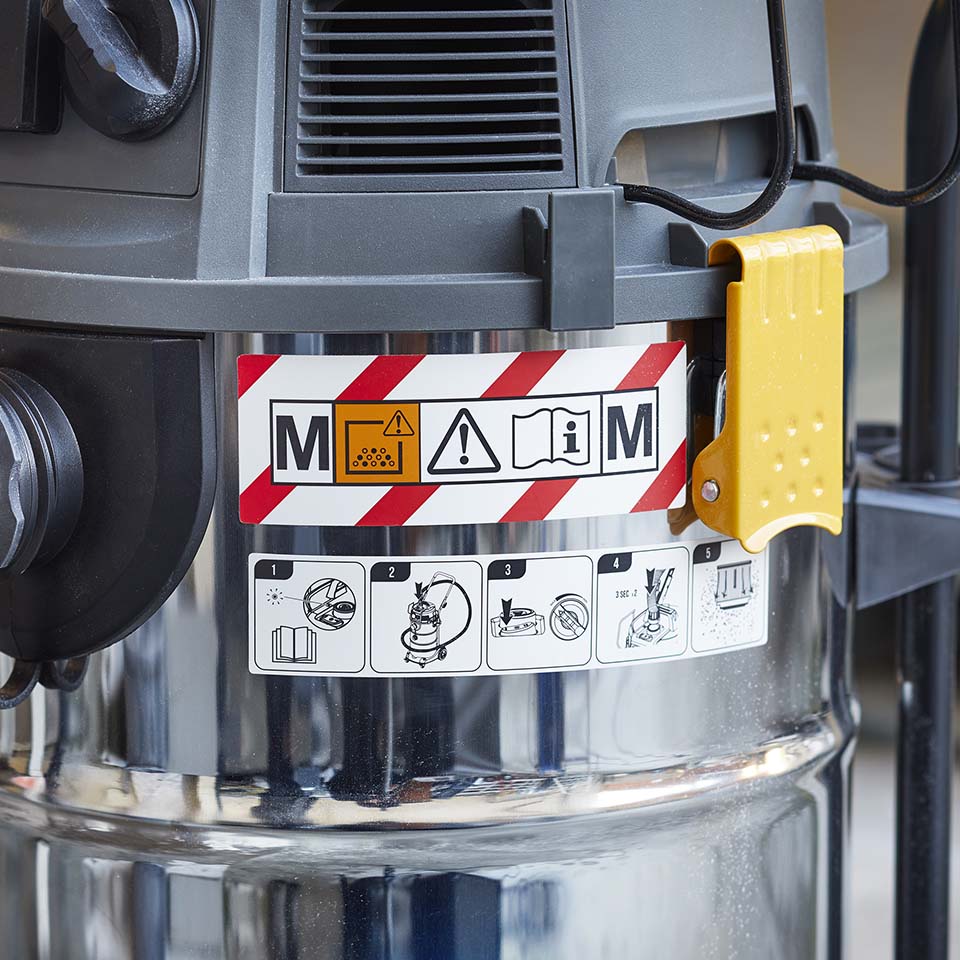 1. M-Class Dust Extraction
Vacmaster WD M38 PCF has been independently certified for the safe extraction of medium hazardous dust removing 99.9% of dust with an occupational exposure limit value of > 0.1 mg/m3. M Class Dust Extractors should be used when collecting materials such as; Concrete, Silica, man-made woods (MDF), natural woods (Oak, Beech) and more. They are our recommended Industrial Wet and Dry Vacuum Cleaner for construction and manufacturing settings.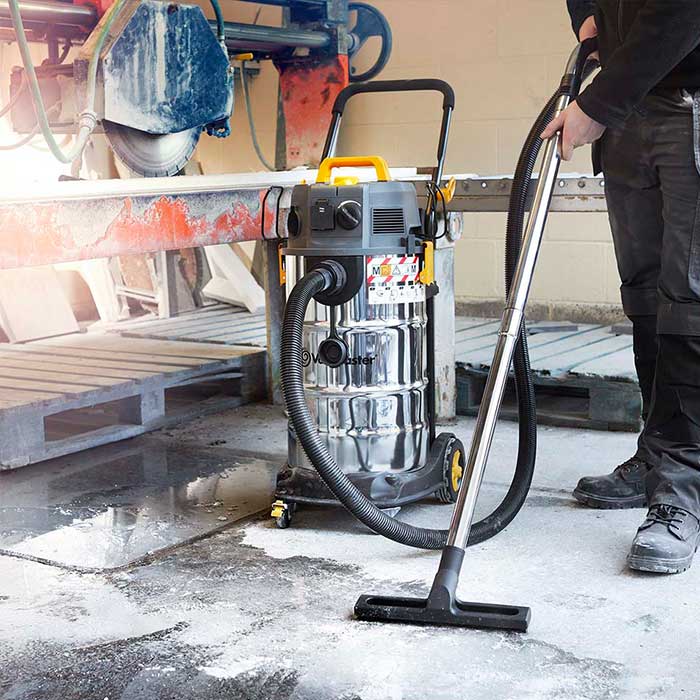 2. 1500-Watt Motor
The Vacmaster WD M38 PCF is powered by a 1500W motor delivering 274 Air Watts. Generating a maximum airflow of 71 L/s and 25 kpa vacuum pressure.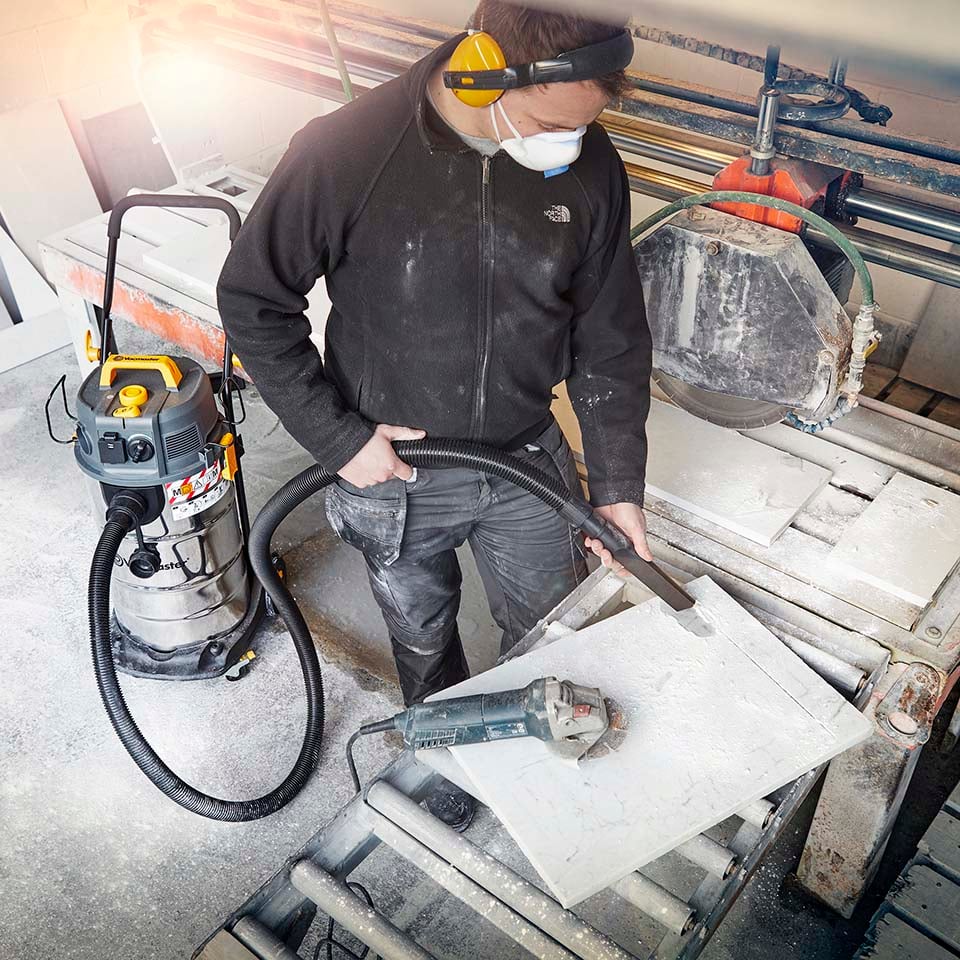 3. Power Take Off
1490W power take-off socket. Plug in your power tool and connect up the suction hose to start extracting dust as you sand or drill. Operate the vacuum from the power switch on your tool.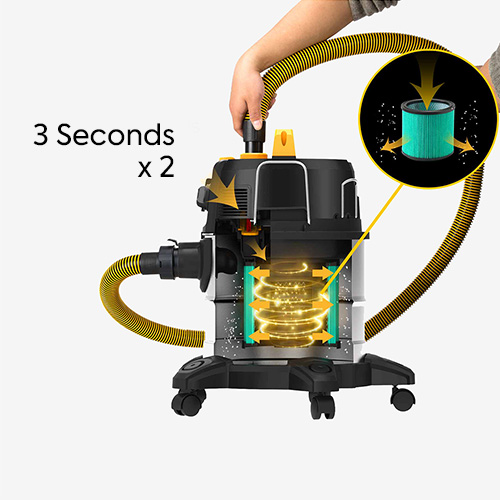 4. Push Clean Filter System
The Vacmaster 'PCF' Push Clean Filter system improves airflow during operation preventing clogged filters and ensuring high suction power. The PCF system uses reverse airflow to clean the cartridge filter and remove trapped debris back into the collection tank.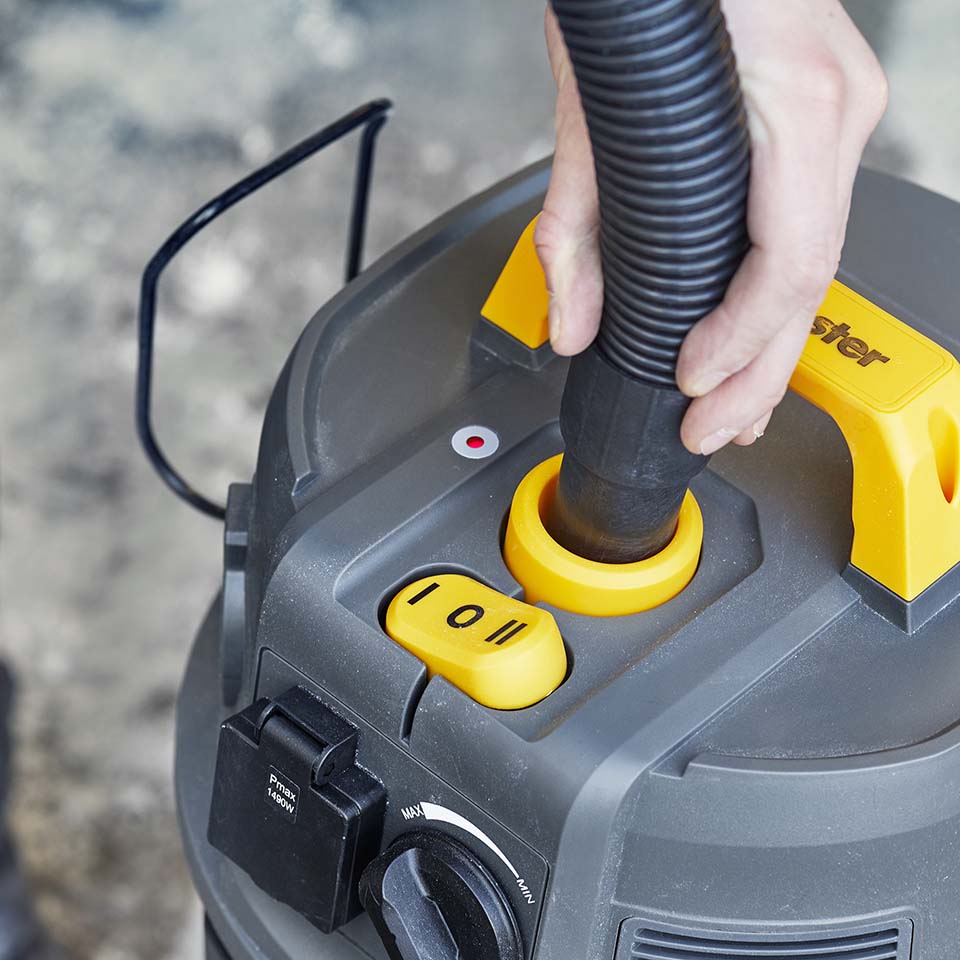 5. Visual Airflow Warning Indicator
LED indicator provides a visual warning before the air velocity falls below 20 m/s. Activate the push clean filter system to restore maximum suction power.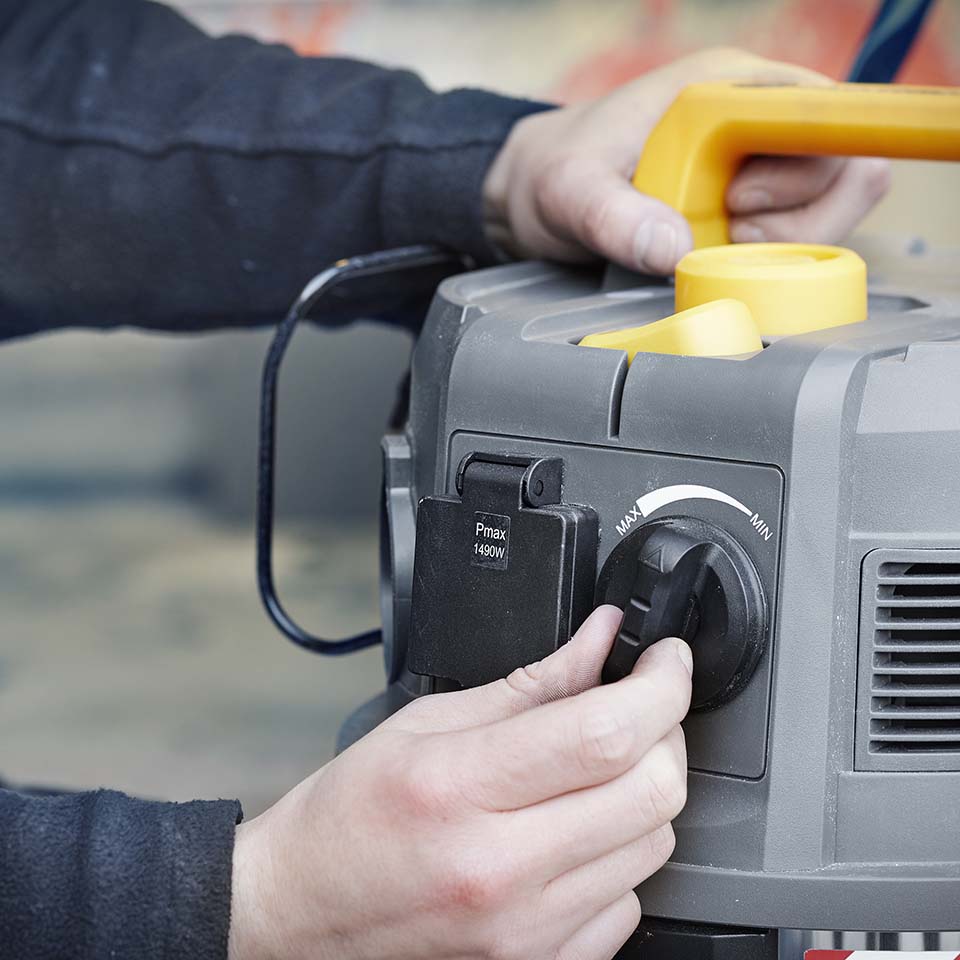 6. Variable Speed Control
The Vacmaster variable speed control allows you to adjust the motor speed providing a fully adaptable suction output. Designed clean delicate artefacts and remove fine dust without disturbing the wider cleaning zone.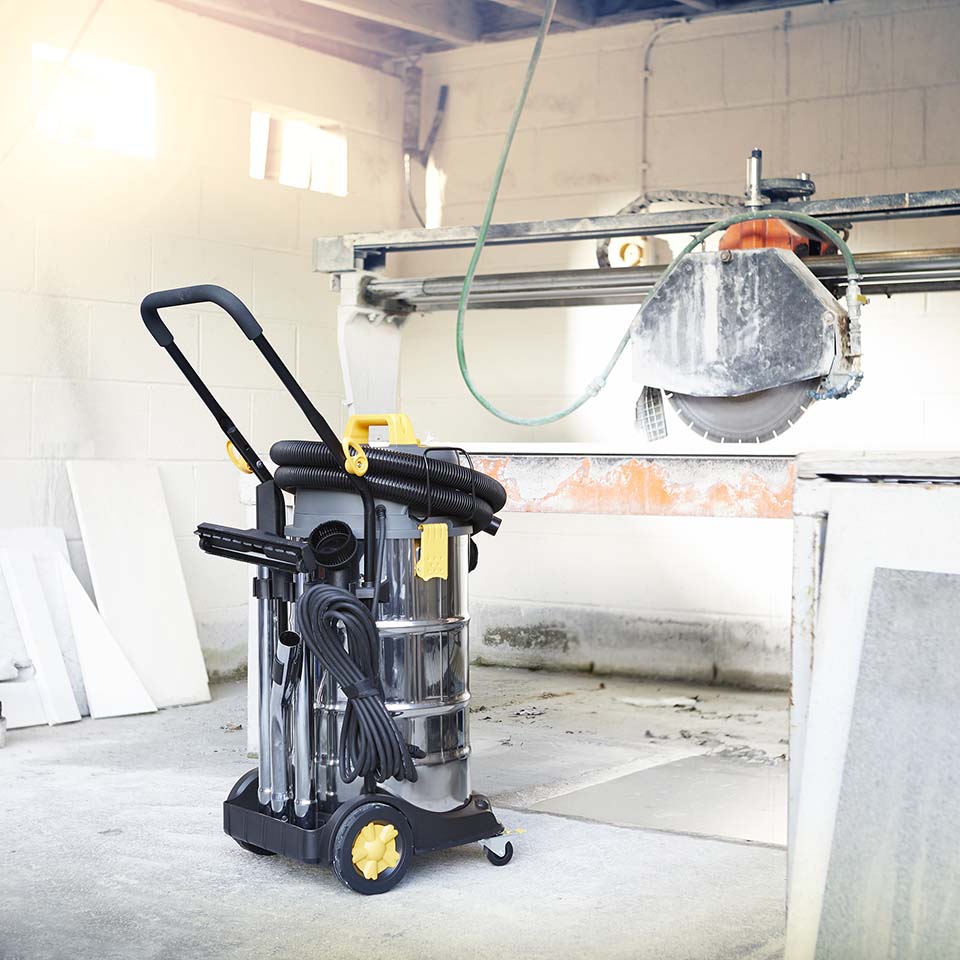 7. Extra Long, Durable 10m Power Cable
Featuring an extra-long, abrasion resistant rubber coating. The 10m power cable provides an approximate 14m working reach.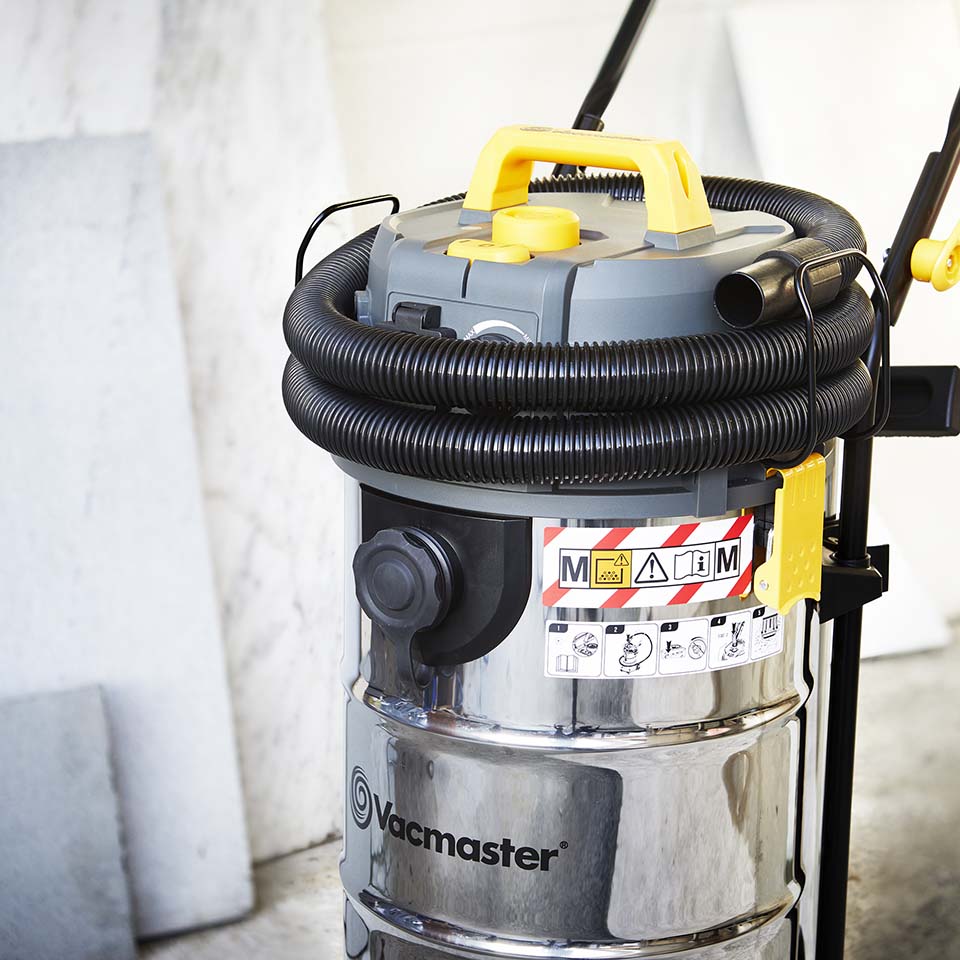 8. Suction Inlet Sealing Cap
Securely fit the suction inlet sealing cap to prevent accidental entry or release of hazardous dust from the machine when not in use, or during transport.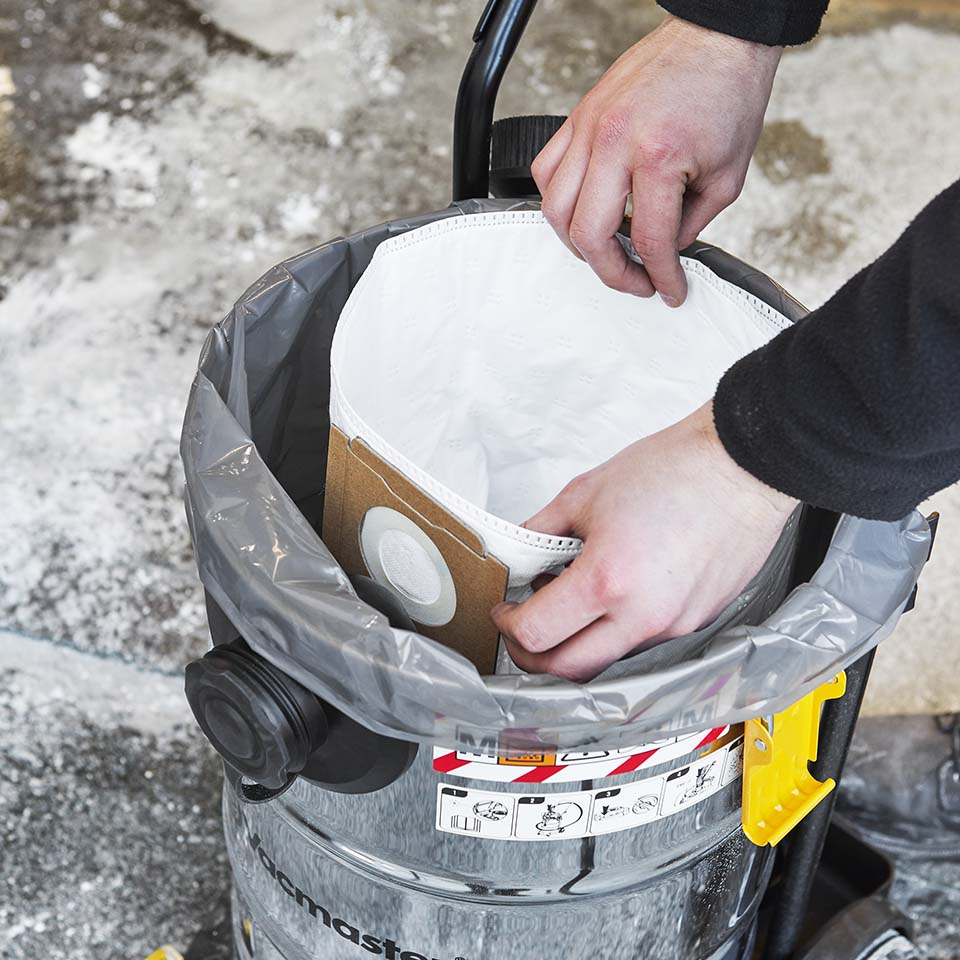 9. Two-Stage Dust Collection
The Vacmaster WD M38 PCF includes 5x hygiene seal woven dust bags and 5x disposable tank liners. Place a tank liner into the collection tank and then fix a dust bag onto the suction inlet. The 2-stage dust collection system ensures that no hazardous dust is left in the collection tank or becomes airborne.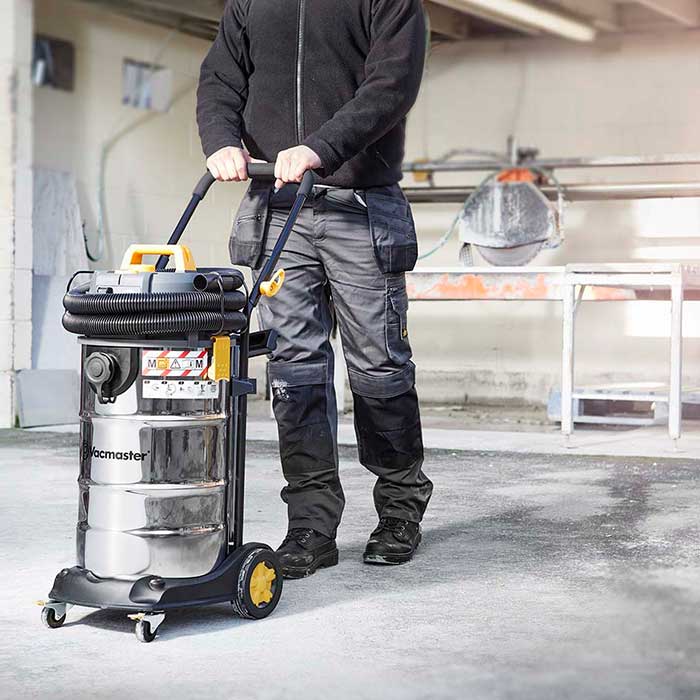 10. Full Anti-Static Connection System
Featuring a full anti-static accessory and suction hose system. Prevents the build-up of static charge and blockage caused by ultra-fine grain particles build up within the connection system.
technical details
Model Number
VDK1538SWC-01M
Power Supply
Corded 220 - 240V
Motor Power
1500W
Motor Type
Single Fan Bypass Motor
Tank Size
38L
Tank Material
Stainless Steel
Power Take Off
Yes (1490W)
Max Airflow
71 L/sec
Max Vacuum Pressure
25 kPa
Air Watts
274 AW
Suction Tubes
Stainless Steel
Handle with Airflow Control
Yes
Blower Function
No
Hose Length
2.5m
Hose Type
Crush resistant, Anti-static
Hose Connection
Screw Fit
Connection Diameter
35mm
Cord Length
10M Abrasion Resistant Rubber Coated
Working Reach
Approx. 14m
Dimensions (Complete Unit)
H 79cm x W 39cm x D 46cm
Weight
10.9kg
Floor Head
Multi-floor
Plug Type
UK 3 Pin 240V
Guarantee
1 Year Commercial Use
Shop Tools & Accessories
for this product
---