1 Year Commercial Use Guarantee | Free Next Day Delivery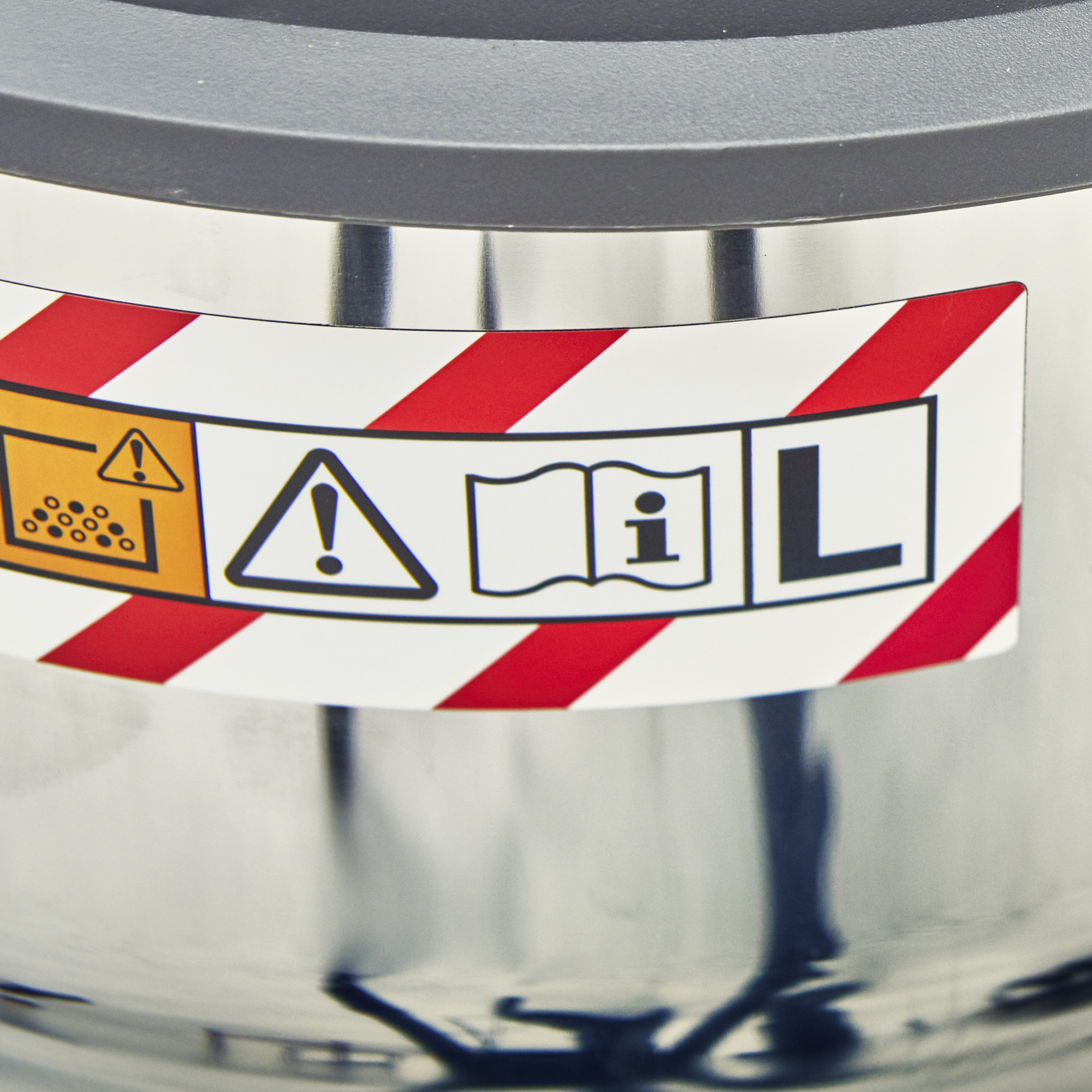 1. L Class Dust Extraction
The Vacmaster WD L38 has been independently certified for the safe extraction of light hazardous dusts with a workplace exposure limit (WEL) value of > 1 mg/m3. L Class Dust Extractors should be used when collecting materials such as; soft woods, gypsum, plasterboard and Corian. They are our recommended Industrial Wet and Dry Vacuum Cleaner for workshop, trade and manufacturing settings.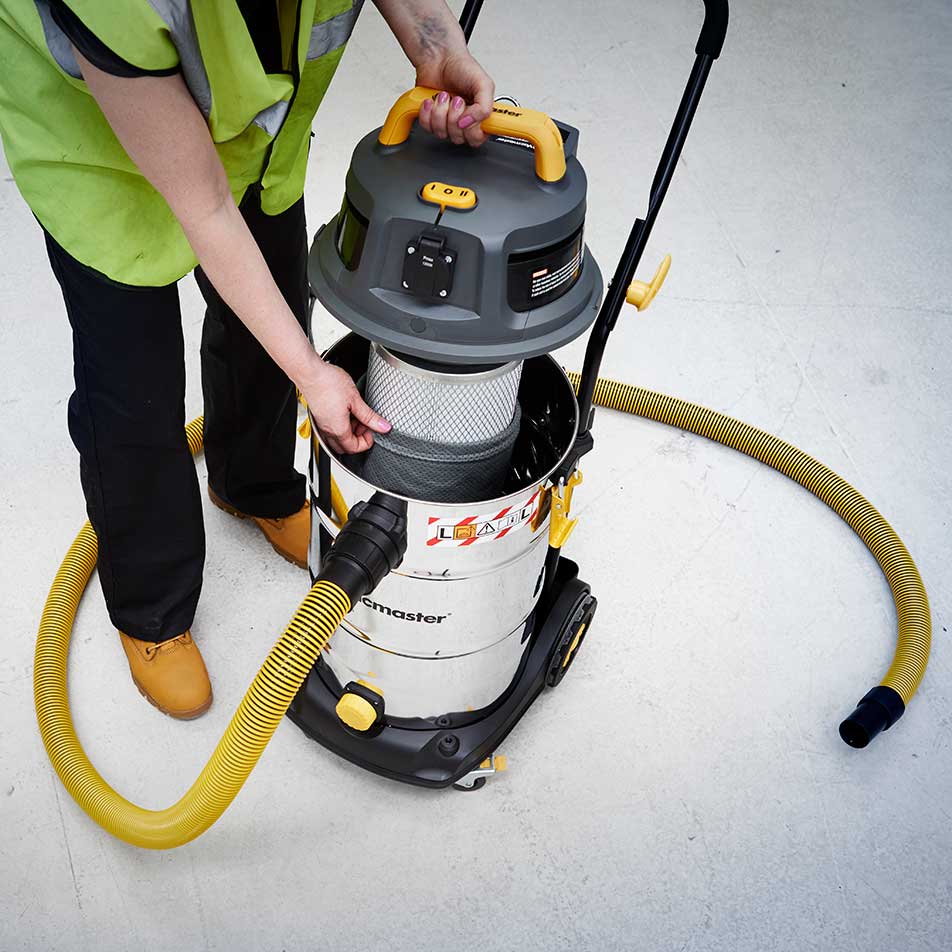 2. Certified HEPA 13 filtration
Large Volume HEPA cartridge filter with internal and external protective steel skeleton and HEPA 13 post-motor filter. Capture at least 99.5% of dust and allergen particles, down to 0.3 microns. Includes washable pre-filter and Hygiene Seal Dust Bag for even greater protection for asthma and allergy sufferers.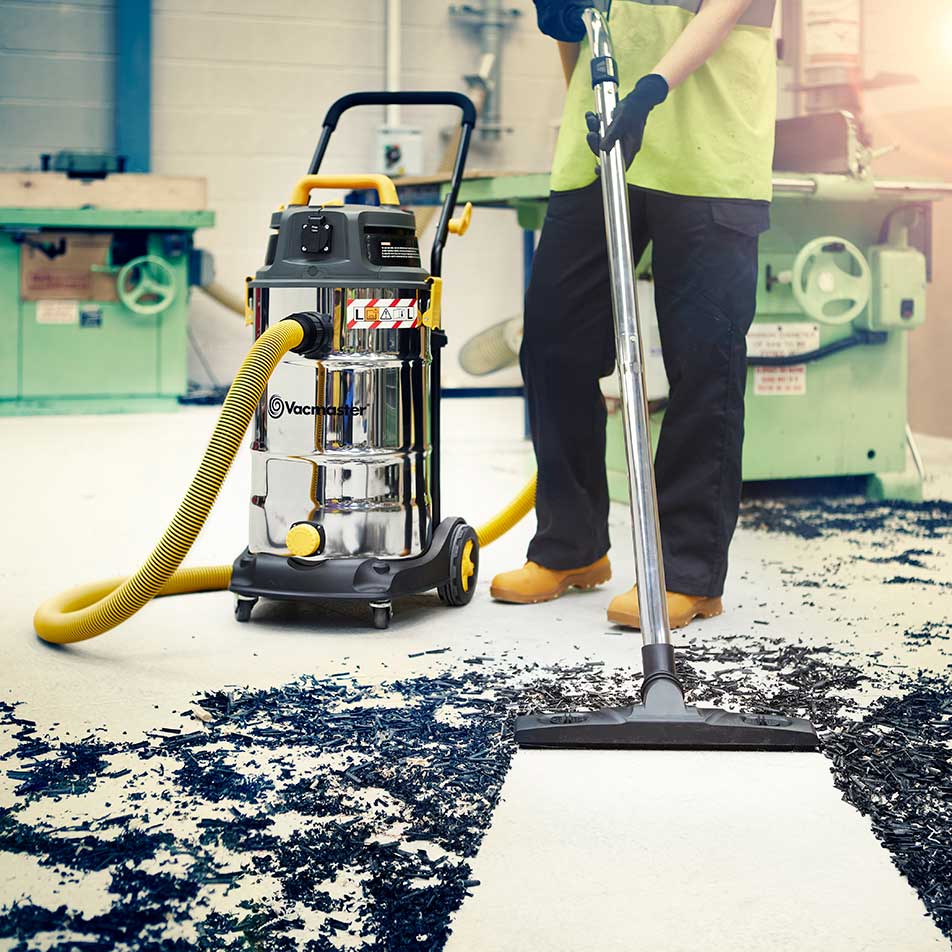 3. 1600-Watt Twin Fan Bypass Motor
The Vacmaster 1600-watt twin fan motor delivers more suction power and lower noise levels over an extended life time.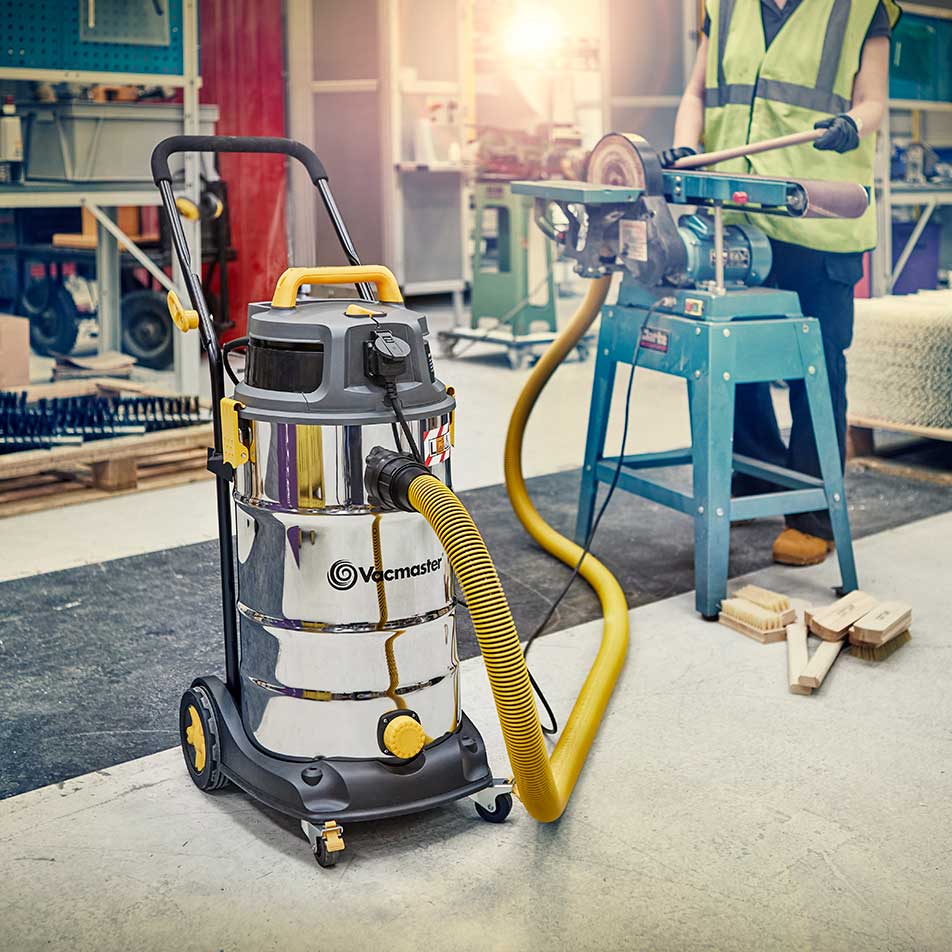 4. Power Take Off
Integrated 1390W power take-off socket for cleaning your work space as you sand or drill. Plug in your power tool and connect the suction hose to start extracting dust. Operate the vacuum from the power switch on your tool.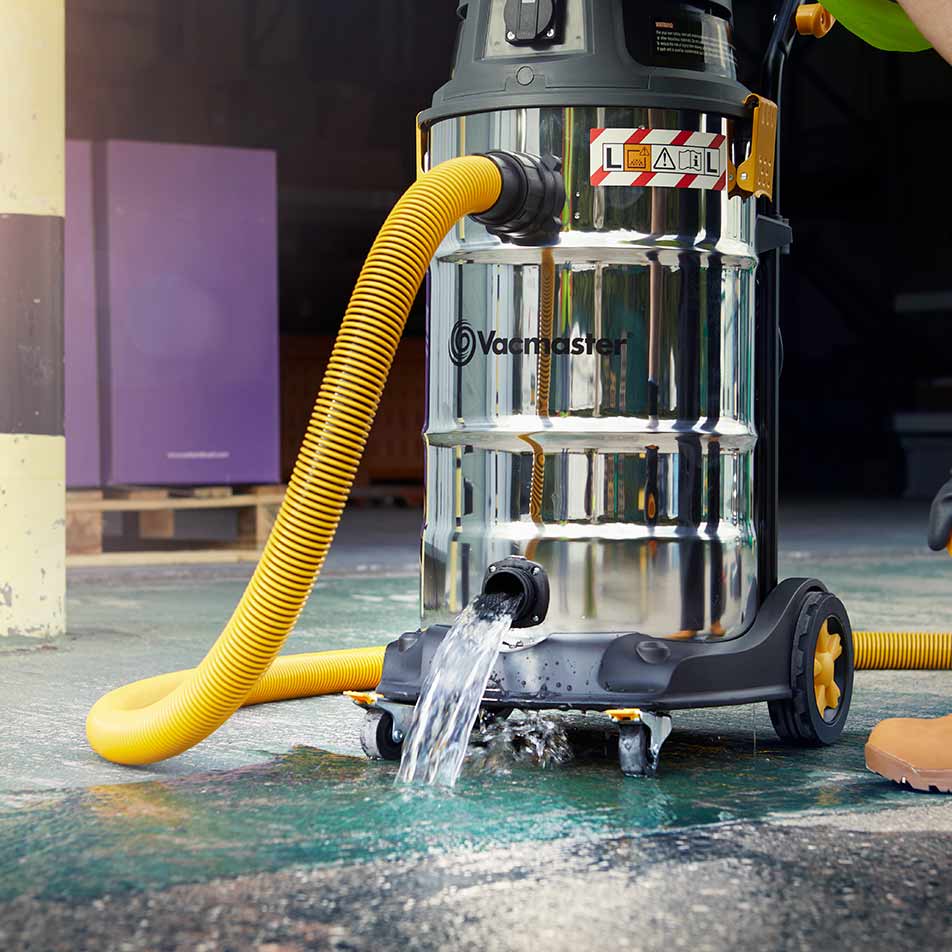 5. Wet or Dry Extraction
Vacuums wet and dry areas. The washable pre-filter coupled with the HEPA cartridge filter captures dust either directly into the tank or into a fitted dust bag for hygienic disposal. Remove filters and slide on the foam filter to extract liquids.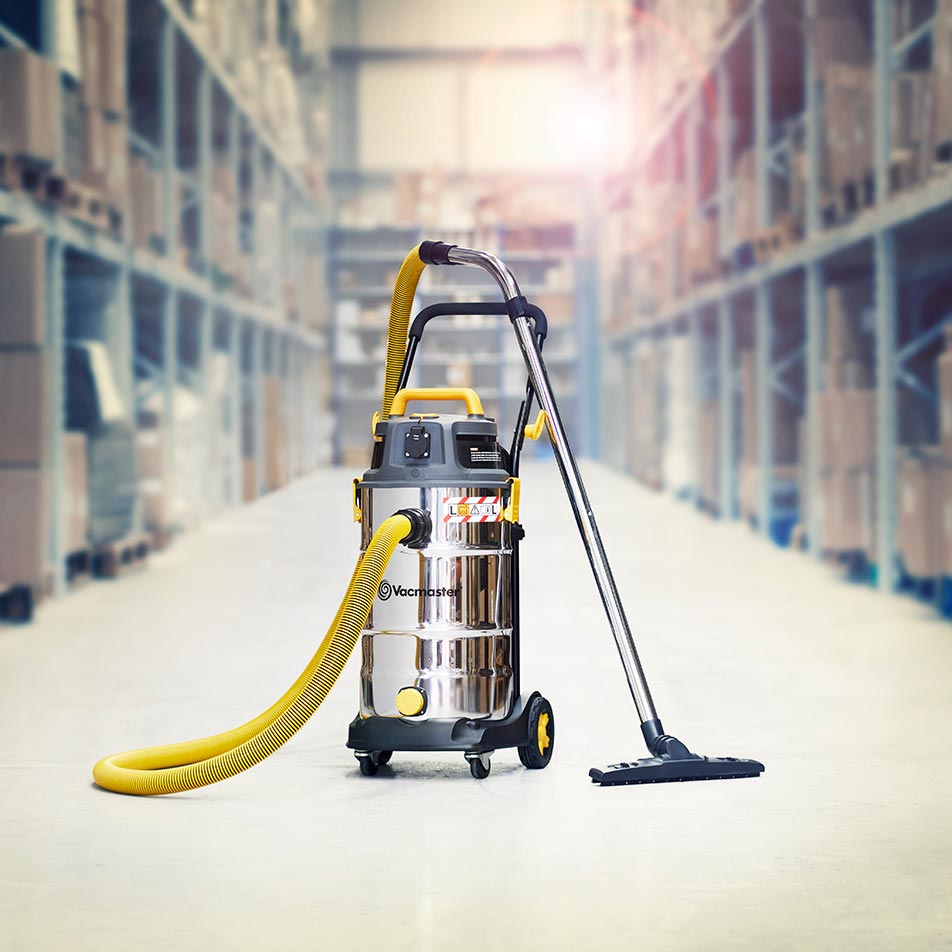 6. Heavy Duty Construction
Heavy duty construction with 38L tank, suction tubes, castors and fittings all moulded from thick-skinned stainless steel. Reinforced 9m cable with toughened PVC and crush resistant 38mm diameter hose system for collecting larger debris - positive screw connection and large 15" floor head. Also features drainage plug for safe liquid disposal.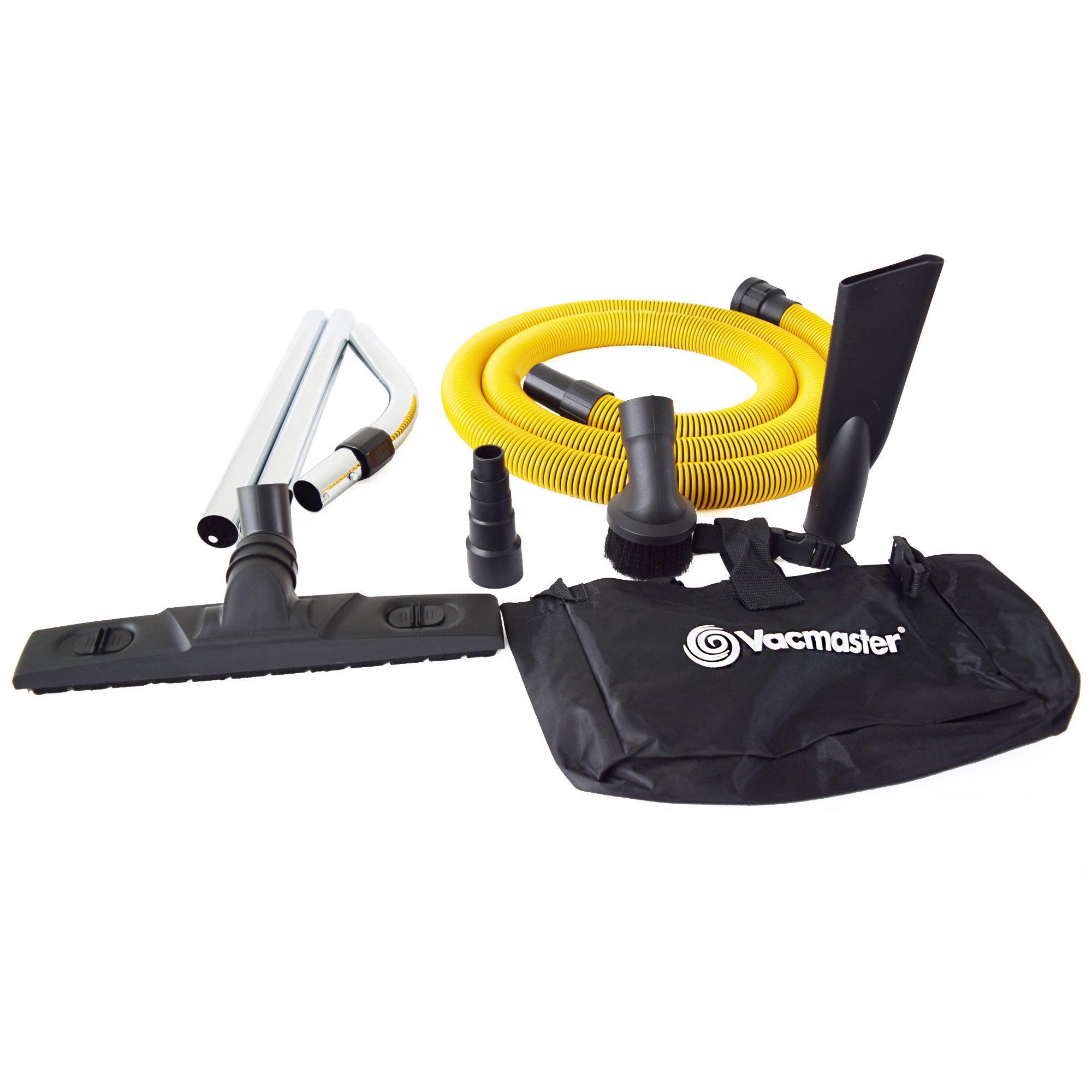 7. Accessories Bag
Handy bag for convenient storage of tools, accessories and attachments.
technical details
Model Number
VK1638SWC-01L
Power Supply
Corded 220 - 240V
Motor Power
1600W
Motor Type
Twin Fan Bypass
Tank Size
38L
Tank Material
Stainless Steel
Power Take Off
Yes (1390W)
Max Airflow
52 L/sec
Max Vacuum Pressure
27 kPa
Air Watts
260 AW
Suction Tubes
Stainless Steel
Handle with Airflow Control
Yes
Blower Function
No
Hose Length
3.05m
Hose Type
Reinforced, crush resistant
Hose Connection
Screw
Connection Diameter
38mm
Cord Length
9m
Working Reach
Approx 13m
Dimensions (Complete Unit)
H 79cm x W 39cm x D 46cm
Weight
11.9kg
Floor Head
x1 Universal & x1 Dual Mode
Guarantee
1 Year Commercial Use
Shop Tools & Accessories
for this product
---