Energy efficient air mover for rapid drying and cooling. The Vacmaster® Air Mover circulates air rapidly to speed up water evaporation. Drying and cooling large areas, fast. Increasing ambient air flow is proven to be more effective than heat alone at reducing drying times. The Vacmaster® Air Mover offers an effective and economical alternative to using heaters to dry wet carpets, plaster, screed, concrete or paint. And because it doesn't rely on heat, there's no risk of warping, cracking or blistering. With three tilt positions and three power modes, you can focus airflow at a speed you choose. Each Air Mover also has an integrated extension socket, so you can daisy chain up to 12 Air Movers from a single wall socket, for extreme cooling and drying.
5 Year Guarantee | Free Next Working Day Delivery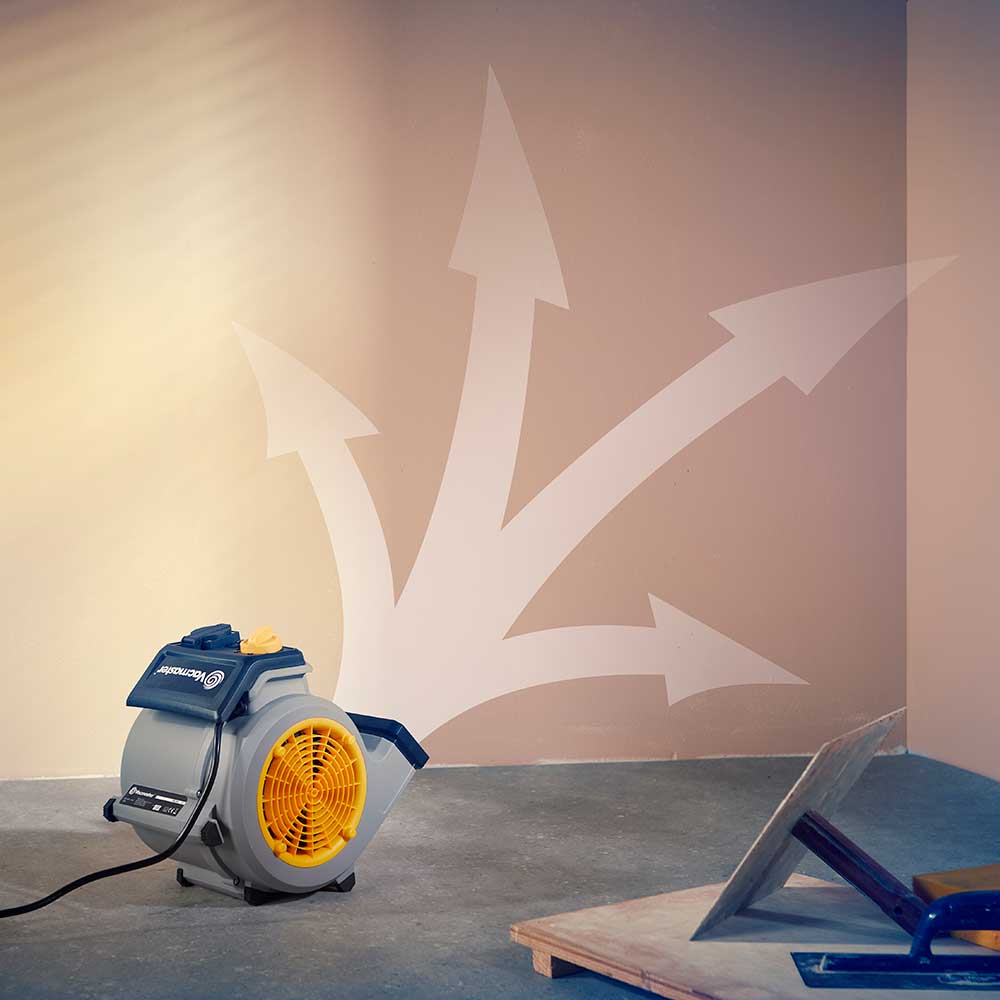 1. Powerful Air Flow
The 124W motor drives 245 litres of ambient air per second for rapid drying and cooling.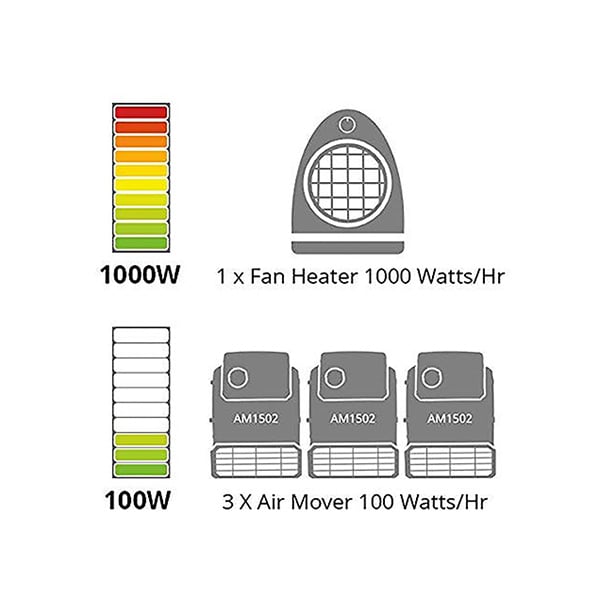 2. Energy efficient
Consumes 90% less power than a conventional 1000W fan heater.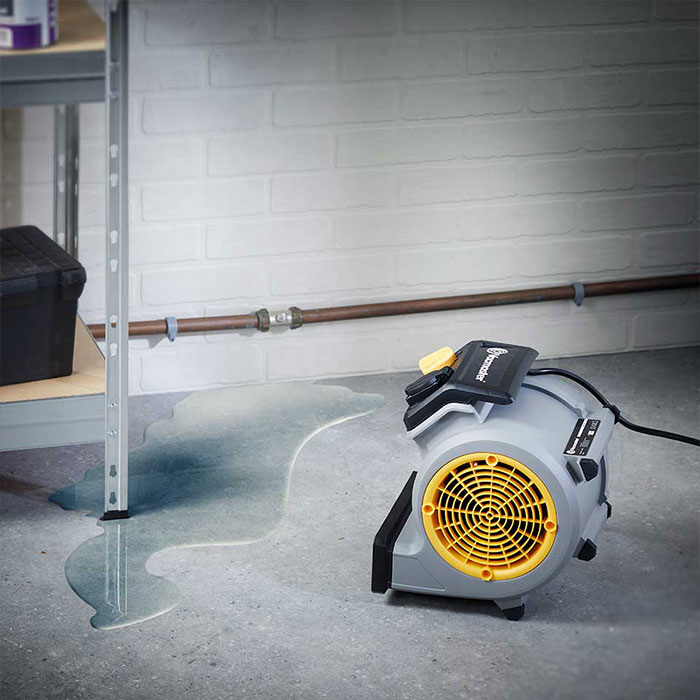 3. Three tilt positions
Tilts at 45 degrees, horizontally and vertically for precise, focused air flow.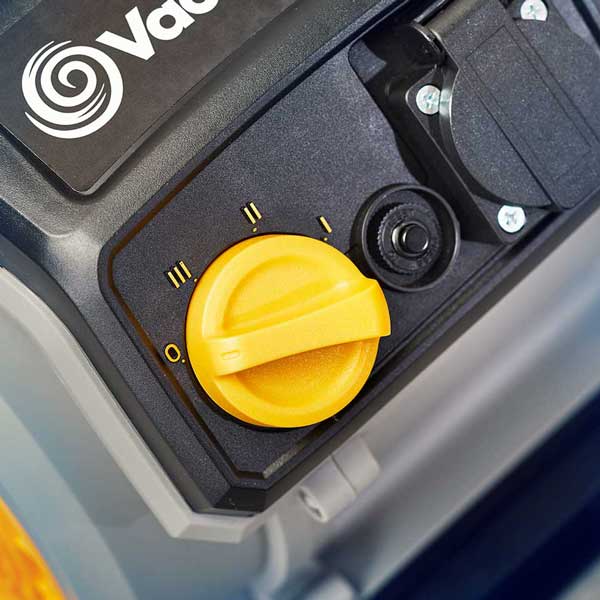 4. Three power settings
Low, medium and high speed settings for quiet or fast drying.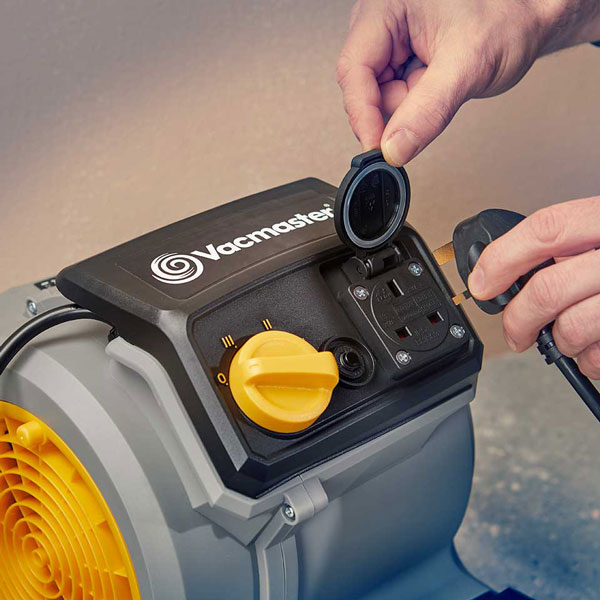 5. Integrated extension socket
For powering up to 12 additional air movers from a single wall socket. Daisy-chain them together to cover a large area.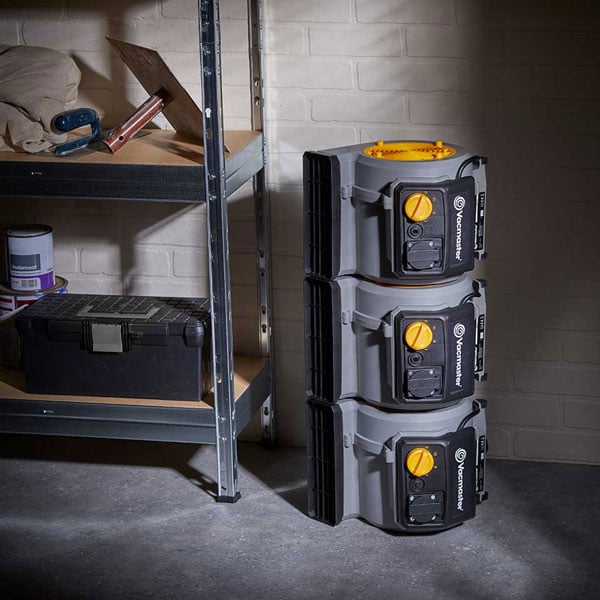 6. Stack-able storage design
Mounting pegs and inlets allow a series of Vacmaster Air Mover's to be stacked securely together for storage.
technical details
Model Number
AM1202-01
Power Supply
220 - 240V Electric
Motor Power
124W
Noise Level
49dB(A)
Blower Function
3 Angles
Cord Length
3.6m
Dimensions (Complete Unit)
H 31cm x W 24cm x D 28cm
Motor Voltage
240V
Weight
3.5Kg
Air Speed
1300Rpm
Air Volume
15 mtr³ per min / 518 Cubic Feet per Min
Variable Speed
3 Settings
Plug Type
UK 3 Pin 240V
Guarantee
5 Year Guarantee