2 YEAR GUARANTEE | Free Next Working Day Delivery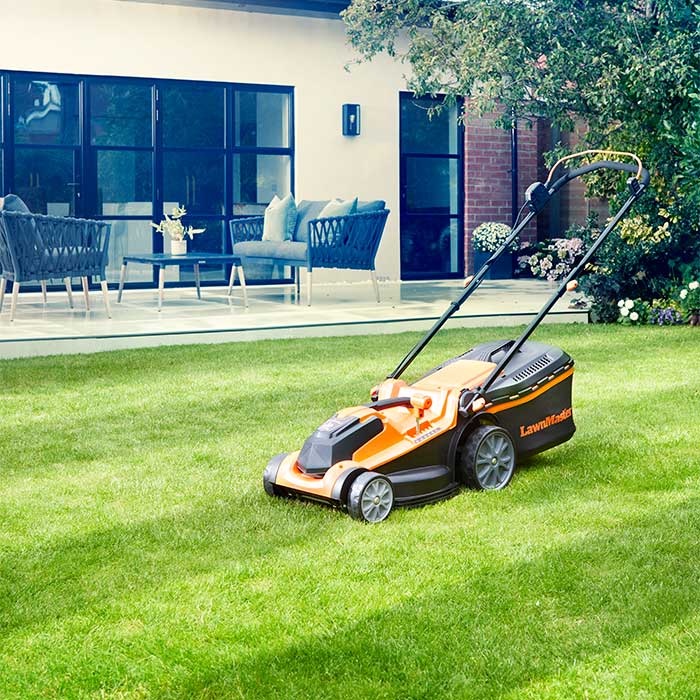 Complete Cordless Freedom
Take care of the lawn and garden without the hassle of cables. Supplied with two powerful MX 24V 4.0Ah lithium-ion batteries and a 1 hour fast charger. One battery can be charged while the other is being used for almost continuous run time.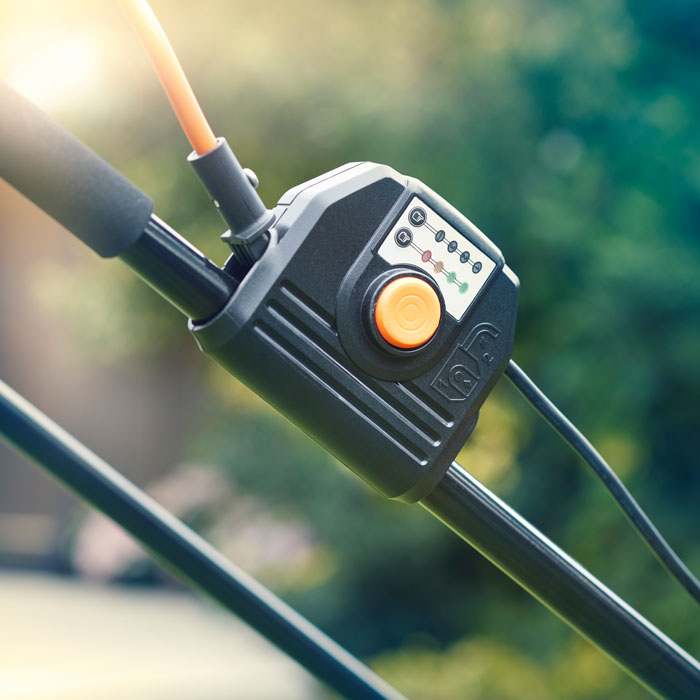 iPower™ Intelligent Battery Management System
The Lawnmower's power delivery is automatically adjusted according to the grass conditions, delivering extra power in tougher conditions and reserving battery life during lighter cutting. See the battery charge level at the touch of a button and manually increase the power when needed.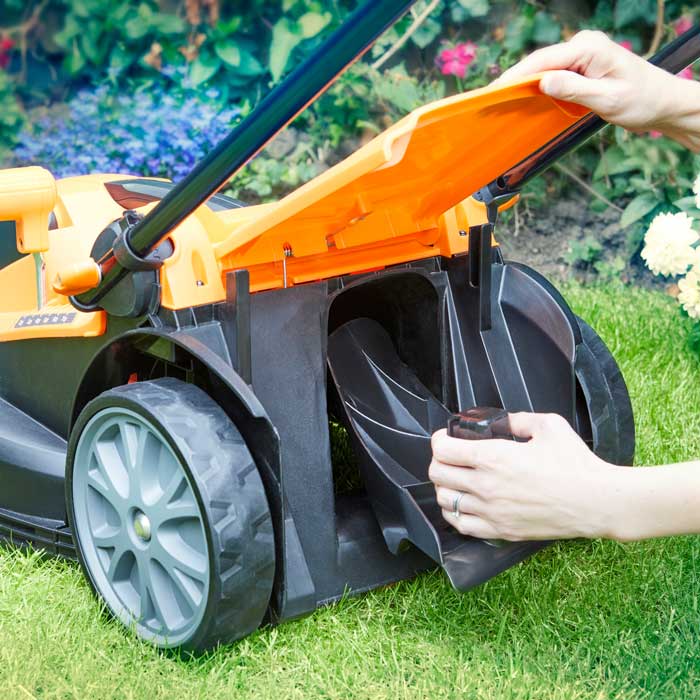 Mulching Function
Choose from two ways to dispose of grass clippings. Collect in the 40L Redi-bag™ for green waste disposal, or use the supplied mulch plug to finely cut the clippings and return to the lawn as a nutrient.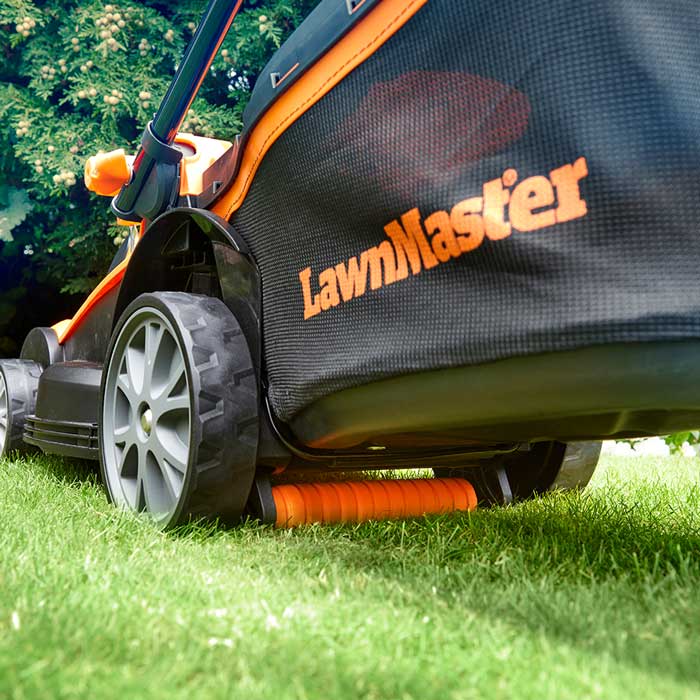 Rear Roller
The Lawnmower's integrated rear roller helps you achieve a precise, professional striped finish on your lawn.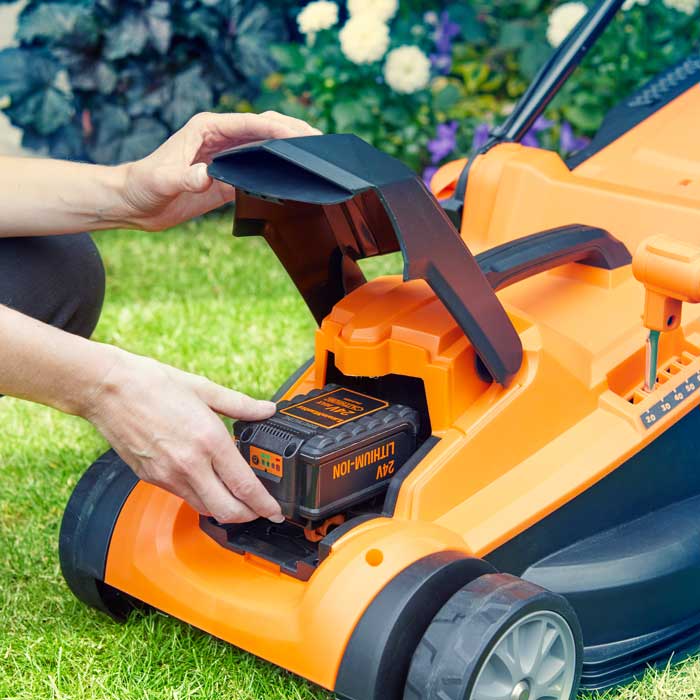 Continuous Cutting
With a one hour fast charger and an included additional battery, one battery can be used while the other is charging for almost continuous mowing over larger cutting areas.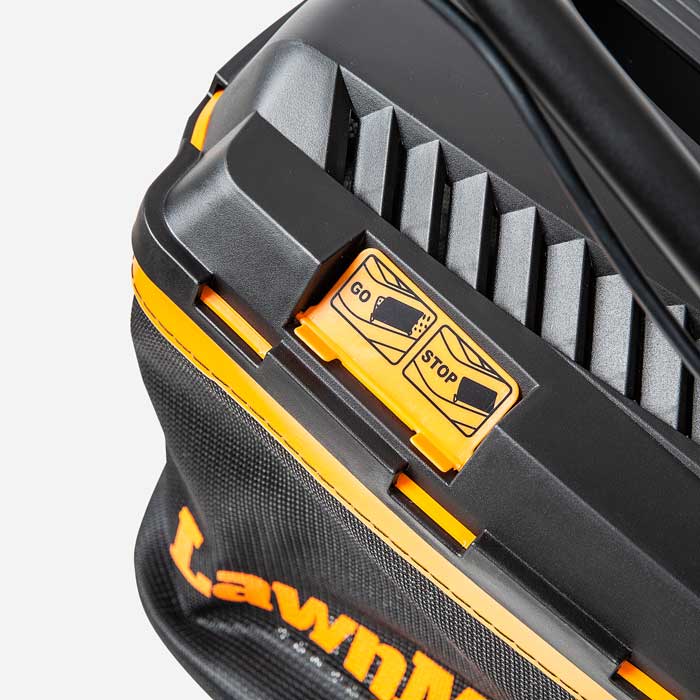 Grass Box Full Indicator
The Lawnmower's indicator flap closes when the grass box is full. Allows you to empty at the right time to maximise battery run time and minimise blockages.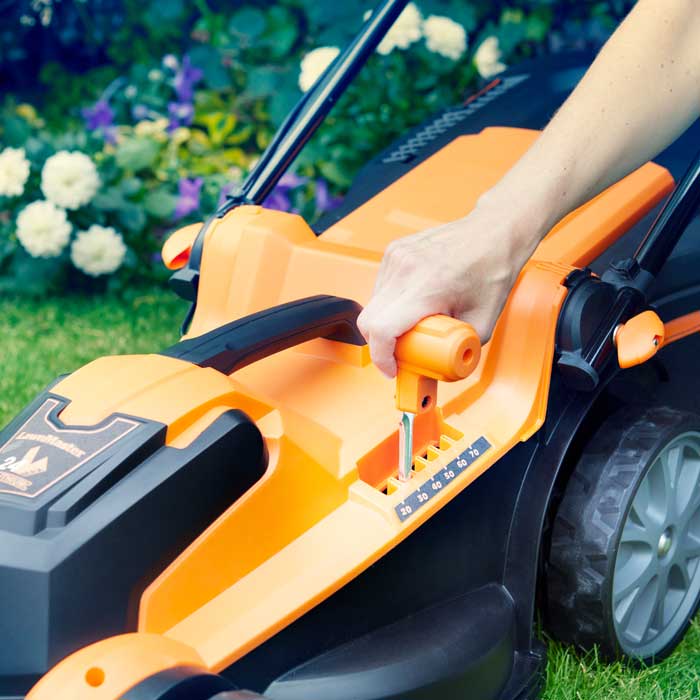 6 Cutting Heights
Easily adjust the lawnmower's cutting height using the central lever, from 22mm up to 72mm. Use the higher cut for when the grass is long in the Spring and then gradually lower the cut throughout the Summer.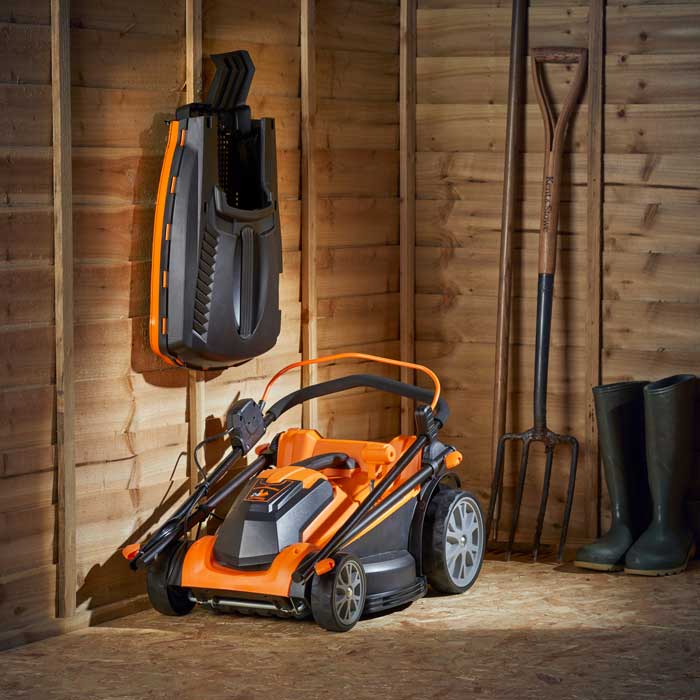 Compact Storage
Folding handles give a compact footprint, and a central carry handle makes it easy to move the mower in and out of tight spaces in the garage or shed. Collapsible Redi-bag stores neatly on top of the mower.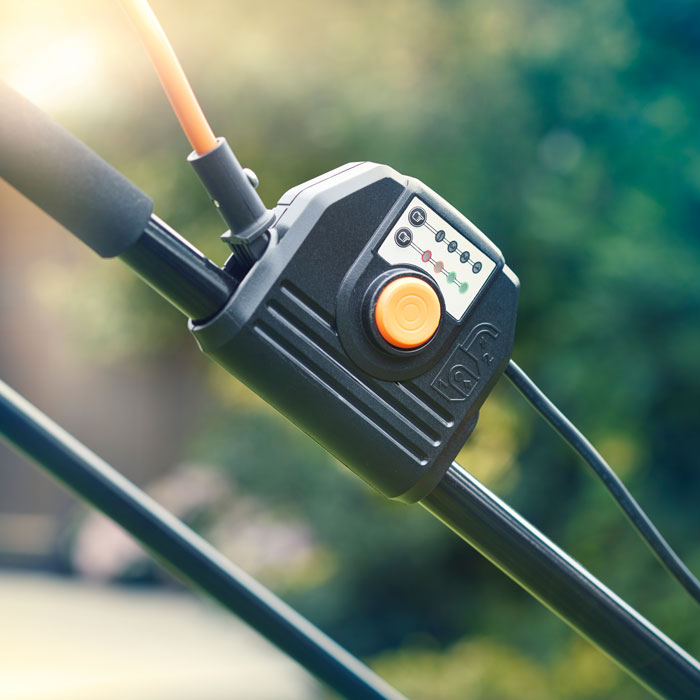 Battery Indicator
Check how much charge remains in the battery before and during mowing, for the confidence to mow the lawn without interruption.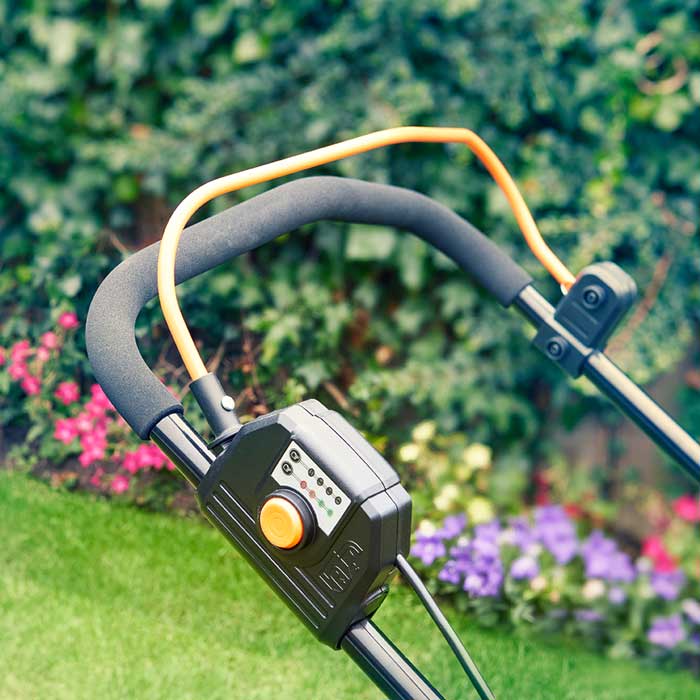 Ergonomic Soft-Grip handles
Foam covered handle and full width power lever provides a comfortable and easy one-handed mow.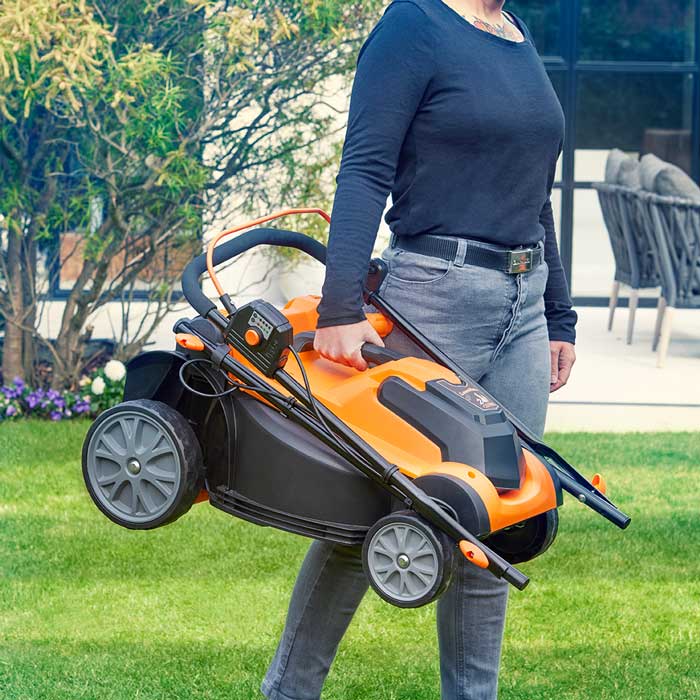 Carry Handle
Convenient central carry handle for moving the mower over uneven surfaces, up and down steps and in and out of tight storage spaces.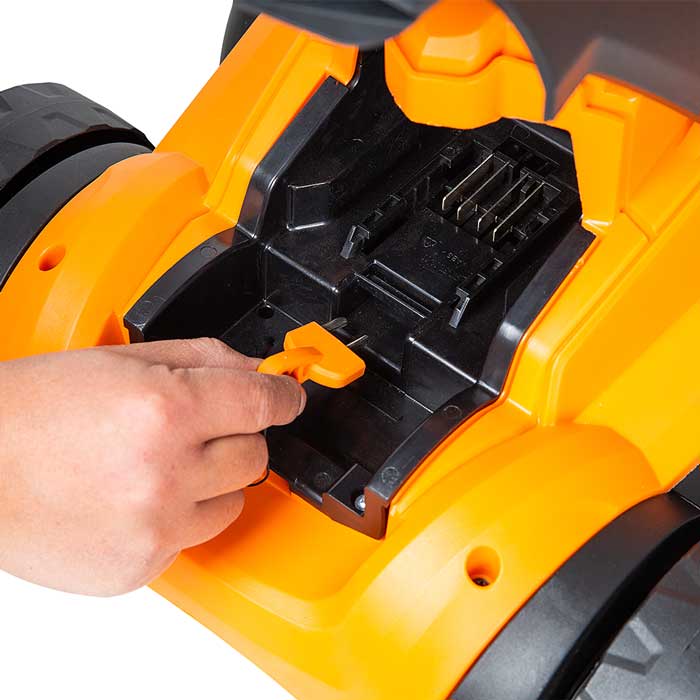 Safety Key/Child Lock
Remove the safety key to prevent the mower from accidentally starting.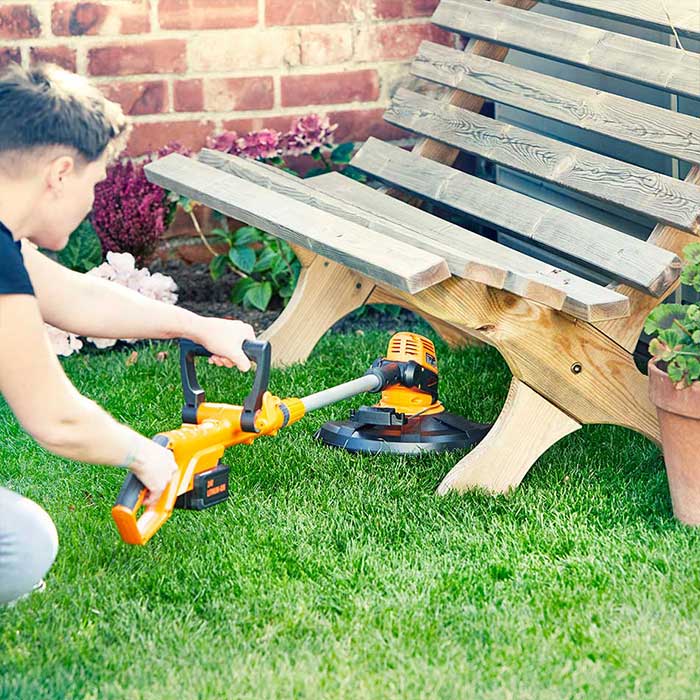 3-in-1 Trim, Edge and Reach
The Grass Trimmer's cutting head twists and locks into 3 different positions for edging, trimming and reaching under objects such as benches and trampolines.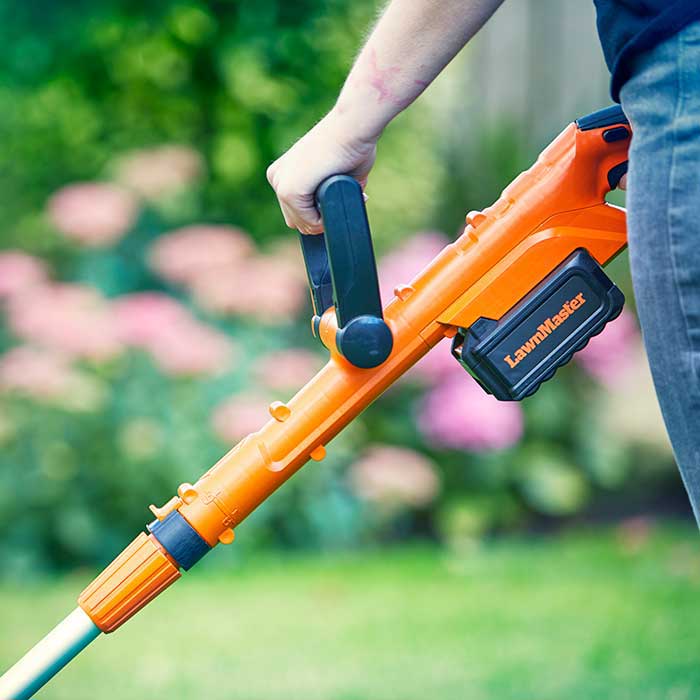 Adjustable Front Handle
Multi-position handle can be adjusted for comfort to suit the user.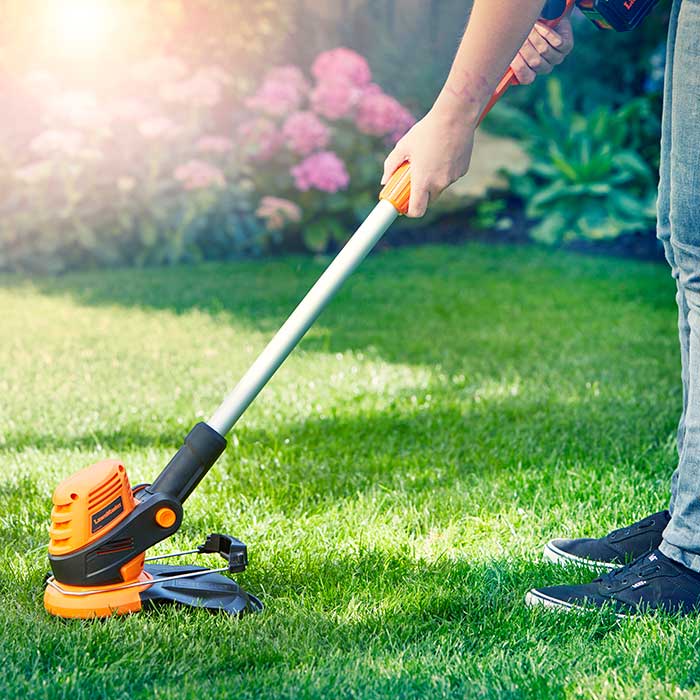 Adjustable Height
The height of the trimmer can be adjusted for comfort to suit the user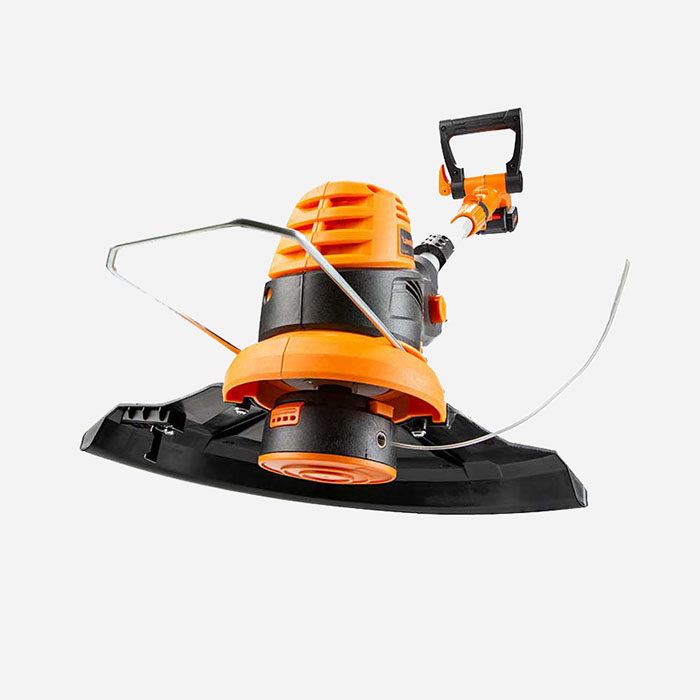 Automatic Line Feed
With an automatic single line feed, should the line break the auto feed spool system will dispense extra line automatically so you can continue to trim. 1 spool of 1.6mm line included.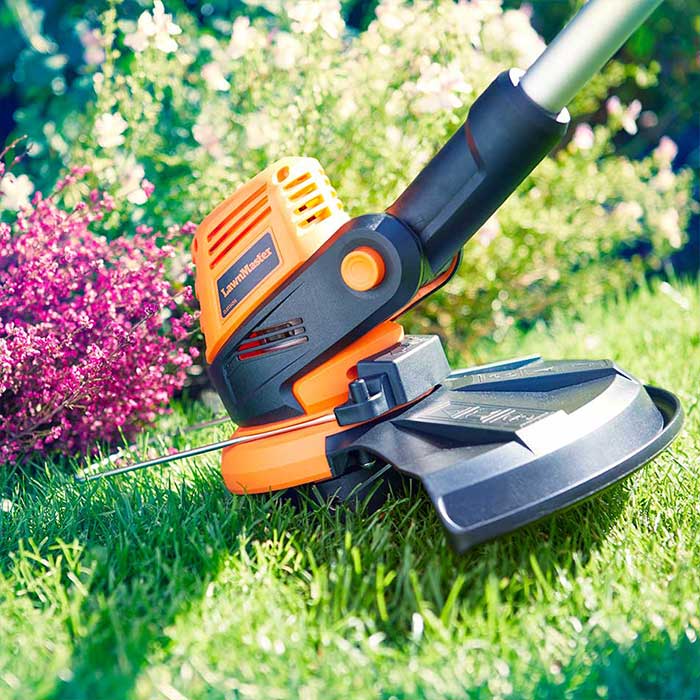 Plant Guard
For when trimming around your precious plants, use the plant guard which prevents you from accidentally cutting too close.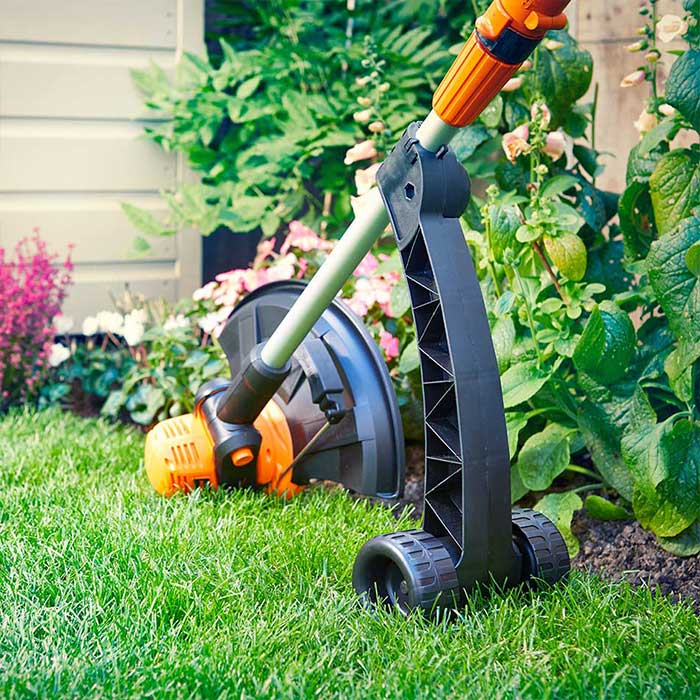 Removeable Wheel Kit
For accuracy and comfort while edging, an adjustable, removeable wheel supports the weight of the trimmer.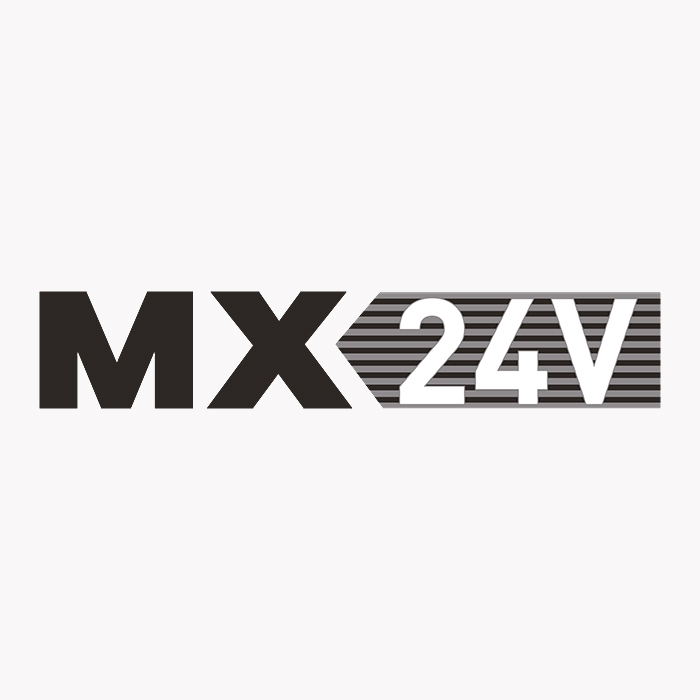 Part of the MX 24V Shared Battery System
Expand your cordless garden power tool collection in a cost effective and environmentally-conscious way with LawnMaster. Every MX 24V 4.0Ah battery and charger is fully compatible with the LawnMaster MX 24V cordless range, including lawnmowers, hedge trimmers, grass trimmers, chainsaws and leaf blowers. This means that you don't need to buy a new battery and charger every time you buy a new LawnMaster garden power tool.
technical details
Model Number
CLMF2437G COMBO
Power Supply
Cordless Battery
Motor Type
Brushless
Motor Voltage
24V
Battery Voltage
24V Max
Battery Energy
86.4Wh
Battery Capacity
4.0Ah
Cutting Width
37 cm/ 25cm
Mulching
Yes
Cut Height Settings (mm)
22/32/42/52/62/72
Grass Box Capacity
40L
Battery Charging Time
60 mins
Continuous Run Time
25 mins per battery
Weight
13.38kg/2.77kg
Recommended Cutting Area
300m²
Drive
Push
Line Diameter
1.6mm
Feed Type
Automatic
Battery Type
MX 24V Li-Ion Battery System.
Interchangeable Battery
Yes
Plug Type
UK Plug
MX 24V Shared Battery System
Yes
Shop Tools & Accessories
for this product
---